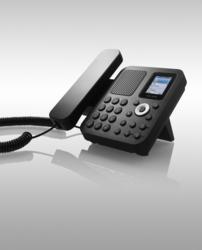 The support to the customer is paramount
Nelson, Lancashire, England (PRWEB UK) 19 July 2012
Utility Renewals have been running business telecoms services for over 2 years. At this time they were successful business partners with what was Daisy PLC. Utility Renewals already have a large established customer base that has enjoyed low prices and high quality service over the years. They realised they were ready to expand to become suppliers themselves.
To take the step of becoming a fully blown telecoms supplier, Dan Reed was head hunted to spearhead the campaign. A Utility Renewals representative said; "He has the drive, the experience and desire to deliver a better standard of telecoms service than ever before".
Dan fit the bill and more. He is a time served industrial engineer and has project managed installations and customer relations for huge corporate giants like the Azzuri Group, Car Phone Warehouse and House of Fraser. He partnered in business at this time with the young northern entrepreneur of the moment, Matthew Riley known for creating Daisy Communications and his appearances on "The Apprentice".
The new improved services include business phone call minutes for fixed and mobile lines, low cost line rental, fast broadband (unlimited packages available), geographic & non-geographic phone number management services, phone system sales and maintenance, free online billing and custom phone line installation. These services are available to literally any size of company in the Uk.
According to Dan; "The support to the customer is paramount". Every company that has renewed through him has done so due to the care and support that he has given for the entirety of the contract.
Dan said; "This is an exciting time for Utility Renewals and myself. I truly believe the success of the telecoms division lies in our strong ethos to deliver excellent account management services. When businesses contact us, they will get through to a real person straight away - people doing business with people. The customer will have a single point of contact in their account manager who will work closely with them, drawing on their in depth knowledge of telecoms products and services, offering informed advice to help the client save money and improve their current telecoms and data services."
This has all the hallmarks of a promising adventure for Utility Renewals and their customers. The communications and energy markets desperately need providers who promise great things and can actually deliver.
Utility Renewals are a business electric/gas broker and telecoms provider in the Uk. They have built a large customer base since energy deregulation to become a premier business energy broker and now an established telecoms provider.