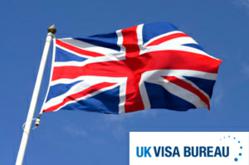 The YMS has been a great scheme and regularly fills its quotas very quickly. We're looking forward to helping lots of South Koreans to come and enjoy all the UK has to offer.
London, UK (PRWEB UK) 17 July 2012
The Youth Mobility Scheme replaced the Working Holiday programme as the UK visa that allows young people aged between 18 and 31 from Australia, New Zealand, Canada, Japan, Monaco and Taiwan to live and work in the UK for up to two years.
The agreement between the UK and South Korea will allow 1,000 young South Koreans a year to live and work in the UK for two years while and 1,000 young Britons will travel the other way in an effort to increase the relationship between the two countries.
Welcoming the agreement, the British Ambassador to South Korea, Scott Wightman, said:
"We are extremely pleased to welcome South Korean young people to our youth mobility programme.
"It gives young South Koreans the opportunity to experience life in the UK and to improve their English, and for us to benefit from having them live within our communities."
Unlike other UK immigration categories which permit holders to find employment, the Youth Mobility Scheme has no restrictions as to the work a participant can undertake and applicants do not require a sponsorship from a British employer to qualify.
In order to be eligible, an applicant needs to be a citizen of any of the countries participating in the scheme, which is soon to include South Korea, be aged between 18 and 31 and have access to sufficient to support themselves while they are in the UK, this is currently set at £1,800.
Marissa Murdock, Casework Department Manager at the UK Visa Bureau says the expansion of the scheme is a welcome announcement.
"The YMS has been a great scheme and regularly fills its quotas very quickly. We see a lot of young people from a raft of different countries enquiring about the scheme who we sadly have to turn away," said Ms Murdock.
"The Home Office is still to announce the date when South Koreans become eligible but we're looking forward to helping lots of them come and enjoy all the UK has to offer."