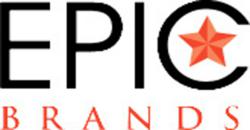 Elkridge, MD (PRWEB) July 11, 2012
There are a multitude of exciting things to come for the attendees of EPIC Brands cheer and dance events for the 2012-2013 competition season. The EPIC Brands posted their preliminary events schedule back in March, but a lot has changed since the initial draft, and for the better.
The EPIC Brands is home to three different cheer and dance event brands including American Cheer and Dance Academy, Spirit Unlimited, and Cheerstarz. Each of these brands has its own unique look and feel, and while all brands welcome any team to their events, each brand is targeted toward a different type of athlete!
American Cheer and Dance Academy (ACDA) now includes three different series of events: the all-new Rock 'N Roll Series and High Roller Series, as well as the ever- famous Reach the Beach series, which has seen tremendous growth and continued success since its inception 15 years ago. These events are geared toward giving athletes and parents an amazingly fun, themed atmosphere, while still providing an excellent competition and great customer service. Each of these themed events feature exciting games and prizes to ensure that everyone has a blast. The Rock 'N Roll Series will include 13 regional events in 12 different states, and will come at a slightly lower price point than the other two event series in the brand. The High Roller series, taking after the fabulous Las Vegas/Casino theme, will include 7 regional events across the country, and the Maryland Cup National Championship Event in Upper Marlboro, MD on January 26th and 27th, 2013.
The Reach the Beach Series within ACDA is broken up into 5 Regional Beach Blasts, 4 Mini National Championships, and 5 National Championships. Regional Beach Blast locations include Tulsa, OK, Stockton, CA, Birch Run, MI, Miami, FL, and Seattle, WA, while the Mini Nationals are located at the beautiful beach spots of San Diego, CA, Galveston, TX, Virginia Beach, VA, and Charleston, SC. The National Championship events for 2013 will include separate Daytona Nationals: one for All Star teams, and one for Rec, School, and Dance, all located in the Bandshell. Reach the Beach Rec and School Nationals, Reach the Beach Dance Nationals, and Reach the Beach All Star Nationals will again be in Ocean City, MD, but with extended event space that overlooks the ocean. The 2013 All Star nationals will be giving 1 full paid and 3 at-large bids to the Cheerleading Worlds, in addition to a car for one lucky coach.
Spirit Unlimited has upgraded its look as well to focus on a prestigious, classy, glamorous theme, with its Battle series nationals taking on a royal theme of "the crowning of national champions". SU has two series of regional events, titled "Signature" and "Premier" series. The Signature Series will include 16 locations at a slightly lower price point, but still focused on an elegant, classy look with superb customer service. The Premier Series will focus on a select 4 events, and will feature a higher level of production and customer service perks.
The Battle Nationals series has expanded past only Battle at the Boardwalk in Atlantic City, and has added the Battle in Queen City National Championship in Charlotte, NC. This event will offer similar production and experience as Battle at the Boardwalk, but no Worlds bids will be awarded here in its first year. Battle at the Boardwalk Nationals will be an even better event this year visually, and will also feature a runway show presented by GK Elite sportswear, Friday night Premier Night with the Worlds team preliminary competition, as well as 2 full paid and 6 at-large bids to the Cheerleading Worlds given away.
Cheerstarz is EPIC's affordable, fun, and fair competition brand, and each event is hosted by a school cheer and dance organization to help raise funds for their programs. These events boast the tagline "Where Everyone can Shine!", so that all teams, regardless of size, type, or level, will feel comfortable and confident. These events will branch outside of just Maryland this season, with locations in West Virginia, Missouri, Texas, and more! In addition, stay tuned for more information about a Cheerstarz National Championship coming in April of 2013. If your organization is interested in hosting a Cheerstarz event, please contact us at 877-322-2310 or by e-mailing TracyG(at)TheEpicBrands(dot)com.
The EPIC Brands has an event for every athlete this season, so be sure to visit our website for more information and to register. We are excited to see you there!