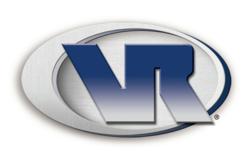 We are seeing more and more business opportunities become available.
Pewaukee, Wisconsin (PRWEB) July 02, 2012
Joe Braier and VR, Lakes Business Grou are pleased to announce the acquisition of a confidential food manufacturing business in Southeastern WI. The business owners were looking for a strategic partner to align with through a stock purchase agreement, which would place them on the fast track to reach their growth potential. The recent sale took place June 2012.
"We are seeing more and more business opportunities become available, both profitable with room for growth," says Joe Braier, VP of Mergers & Acquisitions of Lakes Business Group in Pewaukee, WI. "Those businesses that have clean books and records and are cash-flowing opportunities create a sellers' market, as the owners can leverage their blue-sky and ask top dollar for their company."
The M&A world for the mid-level market (companies valued at $500,000 - $20,000,000) is beginning to heat up. Many indicators suggest that there are many financially qualified buyers – both individual investors as well as Private Equity Groups – that are waiting for the right opportunity to become available. Once a profitable, cash-flowing business with an opportunity to grow becomes available, these financially vetted buyers jump from the sidelines and become aggressive with their approach to acquire.
Yet Braier guides business owners to set realistic expectations. "Even with favorable EBITA numbers and business value drivers, sellers need to come to terms with our economic conditions," says Braier. "Most buyers are going to request some form of seller financing due to banking industry and the difficulties many buyers are facing to obtain financing. The other key factor that sellers must take into consideration is implementing a transition period into their exit strategy timeline. Buyers will want a minimum of 1-3 months of training (sometimes more) along with a consulting period to follow."
Joe Braier was recently named the #7 Global Associate within the VR Business broker family. His Pewaukee office was ranked #1 in the world in 2011. Contact Joe for more information at joe(at)vrbizlakes(dot)com or 262.347.2083.