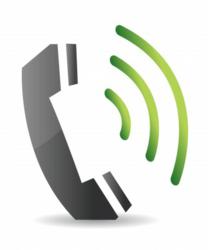 Voicemail Leads are a much better option for a SOHO.
(PRWEB) July 09, 2012
Many small businesses utilize Voice Broadcasting to help grow their organization. But many businesses fail to choose the proper campaign style to match the skills they possess.
The most popular campaign style is Live Transfers which are often referred to as Press 1 Transfers. One man shops typically use this campaign style to generate leads for their business.
Too often small organizations are not well equipped to handle the types of calls they receive from a live transfers campaign. If live transfers are to to be used, make sure the person handling the calls has strong communications skills and that they can handle irate customers.
Voicemail Leads are a much better option for a SOHO. This lead type will allow the system administrator to listen to the messages received and to then decide which leads to call back. This ensures only qualified leads are being called back.
Small Business owners have so many responsibilities. Many times they ship products themselves, handle the books, work with vendors, pay the bills, and run the sales and support. It is easier to call back leads that sound interested rather than handling many calls that are not.
SOHO operations considering Voice Broadcasting should think about using Voicemail Leads instead of Live Transfers. It is easier to deal with filtered leads if you are not a larger organization. Also it is much better to spend valuable time calling back interested prospects than dealing with the many rejections that come with live transfers.