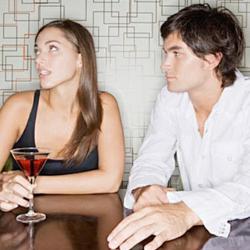 Hoboken, NJ (PRWEB) July 02, 2012
Bobby Rio, author of books such as Make Small Talk Sexy, has recently released a new ebook that is focused on teaching guys how to grab a woman's attention using unique conversational techniques. "Control Her Attention: 9 Tools to Supercharge a Conversation and Never Run Out of Things to Say" is now available on amazon.com. Like many of Rio's other books, this offering focuses on the skills that are required to meet new women and communicate with them in a way that leads to future meetings and eventually to a romantic and sexual relationship.
Control Her Attention is a short, simple ebook that focuses on the art of flirtatious conversation. As the title states, there are nine tips included in this book. Rio organizes the book so that it seems like a playbook for guys who want to engage a woman in conversation and then keep that conversation moving so that they can build attraction and trust and potentially ask for a phone number, date, or future meeting. Rio promises that the book "will help you improve your conversation skills for dating, picking up women, and socializing at parties and events." The tips in Control Her Attention are focused on keeping a conversation moving forward. Rio also offers input about how to subtly direct a conversation so that guys can easily touch on more interesting topics that fall outside the realm of standard "small talk."
The nine techniques in Control Her Attention are applicable in different situations, though most are meant to be used in any type of conversation. For example, Rio contends that making statements during a conversation leads to more control over the subject matter and overall flow of the conversation. It also makes for more interesting banter that can potentially build attraction. Rio goes on to point out that most guys fail to keep a conversation moving forward because they ask too many questions, forcing the female to come up with responses and putting the work of continuing the conversation and building any sort of rapport on her shoulders.
As the title suggests, Control Her Attention is focused solely on conversation techniques, but Rio's other reports, books, and courses touch on other dating-related subjects. These publications range from a course about seducing women via text message http://www.magneticmessaging.com to short books that can help shy men build the confidence and "inner game" necessary to approach women successfully.
TSB Magazine, a web site founded by Rio and other dating experts, regularly publishes dating related articles that touch on the same subjects that are discussed in Rio's books. Rio's other ebooks, reports, and course materials can be found on the web site or on his Amazon author page. And he also features a lot of videos on his youtube channel: http://www.youtube.com/watch?v=cBoCjz6OttA
You can learn more about Bobby Rio here: http://www.tsbmag.com/