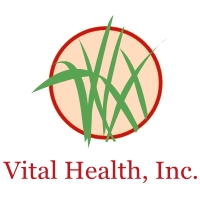 Consuming too much sugar is a real poison for the body. There is a direct correlation between what you eat and how you feel.
Orland Park, IL (PRWEB) July 03, 2012
The harmful effects consuming too much sugar has on the body is far from "sweet". Too much sugar can play havoc with weight and hormones, as well as contribute to mood swings, increased hyperactivity, fatigue, and tooth decay. Owner of Vital Health, Inc., Barbara Griffin, NMD, CNC, and Certified Gluten Practitioner outlines the harmful effects sugar has on the body, and provides workable steps to end sugar addiction.
"Sugar itself is not toxic; it is the dose that it is consumed that makes it toxic to the body. Consuming too much sugar is a real poison for the body. There is a direct correlation between what you eat and how you feel. Refined sugar provides empty calories and if a lot of your food contains sugar, there is no room for the nutrients the body needs to stay healthy," remarked Dr. Griffin.
Dr. Griffin revealed that consuming to much sugar can yield:

Increase in obesity. Sugars are the building blocks of carbohydrates, the body's main source of energy. When sugar isn't needed, it is stored as fat, and by eating sugar, you put yourself at risk for obesity. Sugar can be hidden in fruit juice drinks, processed food like peanut butter, flavored yogurt, and salad dressings.
Increase risk of diabetes. Type 2 diabetes is caused by genetics and lifestyle factors. Being overweight does increase your risk for developing type 2 diabetes, and a diet high in calories, whether from sugar or from fat, can contribute to weight gain. If you have a history of diabetes in your family, eating a healthy meal plan and regular exercise are recommended to manage your weight.
Increase in dental cavities. When sugar is not broken down, it produces an acid that decays tooth enamel and can lead to dental cavities. Sticky sweets such as chewy candies, raisins, and fruit snacks are hard to remove from teeth making them more prone to causing cavities.
Reduces immune function. Too much sugar affects immune systems by causing white blood cells to be sluggish thus lowering resistance to disease.
Increased mood swings, hyperactivity, and fatigue. Too much sugar creates a "high" in the body. This reaction can cause someone to be hyper and energetic. Then as the blood sugar levels begin to plunge, that person can become fatigued, have increased mood swings and for children tantrums are common. If a child or adult is sugar sensitive, the reaction is magnified.
Dr. Griffin stresses that moderation is essential looking at ways to incorporate sugar into the diet. She stresses that there are a number of natural sweeteners that can be introduced as nutritious sugar alternatives. Second, eating a healthy breakfast is essential. Studies have shown that those who don't eat breakfast are far more likely to eat sugary foods when they begin to feel hungry mid-morning. A good source of protein should be part of every meal in order to maintain healthy blood sugar levels. Try eating a piece of fruit when a sudden sugar craving comes on. Fruits are naturally sweet, and contain health unprocessed sugars. In addition, keep your body full by drinking water throughout the day. Water will help keep the body hydrated, sustain a full stomach and serves as a natural body cleanse. For an adult or child who is sugar sensitive, reducing the amount of sugar consumed can help yield positive behavior, less melt downs, and reduce hyperactivity.
These suggestions should be reviewed and approved by your medical doctor before implementing. Dr. Griffin does not recommend discontinuing your current medications or medical treatments before speaking to your doctor.
About Vital Health, Inc.:
At Vital Health, Inc. Dr. Griffin integrates a whole body approach with the intention of facilitating wellbeing and optimal amongst her clients. Dr. Griffin's specialties include: traditional naturopathy, nutrition, EAV Meridian Stress Assessment, Food Sensitivity Screening, Environmental Screenings, Iridology, SKASYS, Live Blood Cell Analysis as well as established integrative therapies such as Neuroemotional Therapy, Neuromodulation Technique, Cold Laser Therapy, Emotional Stress Integration and Neuro-link Technique. In addition, Jade Derma Ray Lymphatic Massage and BioCleanse Foot Detox are also available at Vital Health, Inc. For more information please visit Vital Health's website at http://www.vitalhealth.org.