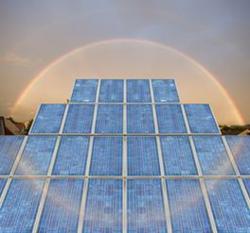 Many companies will provide free solar panel installation and only charge for a monthly lease of the equipment. This lease will work out much less than your previous electricity bill
Tujunga, CA (PRWEB) July 04, 2012
Solar Panel Info has just announced that they are working to expand their exposure to the online audience with the help of the SEO Service Group. The company, who provides solar panel installation services in Tujunga and beyond, wants to make sure that people from all cities within the service area are aware of their offerings.
According to Solar-Panel-Info.com the recent change of business model that solar panel companies are now adopting will mean solar panels are now affordable for all.
"Previously, if you wanted to install a solar panel at your home or business you would have to pay large upfront costs up to around $30,000. For most people this initial cost was far greater than the amount saved from a reduced electricity bill. But now the cost of solar panels is greatly reduced. Many companies will provide free solar panel installation and only charge for a monthly lease of the equipment. This lease will work out much less than your previous electricity bill," said a website spokesperson.
Another key benefit of solar panel installation is the ability for customers to sell power back to their electricity company during bouts of sunny weather.
"When there is a long spell of sunny weather, you are likely to generate more electricity that you need. You therefore have the option to sell this excess power back to the electricity company and literally watch your electricity dial go backwards!" said Solar-Panel-Info.com.
For more information on how solar panels can help reduce electricity bills and to learn about the various solar panel installation options that are currently available, visit http://www.solar-panel-info.com/
About Solar-Panel-Info.com:
Solar-Panel-Info.com is an informational site created by an electrical contractor in LA. The aim of the web site is to educate home and business owners about the benefits of solar power and how it can mean a reduced electricity bill and a greener way of living. Website visitors can apply to receive a free evaluation to help determine the extent that solar panel installation is likely to benefit their home or business.