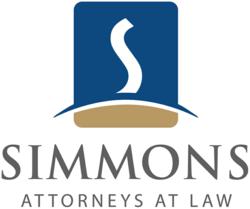 It is an honor to be selected to participate in such an important national role for the Propecia litigation.
Alton, IL (PRWEB) July 06, 2012
Simmons Firm Shareholder Trent Miracle, head of the firm's pharmaceutical litigation group, was selected June 22 by a federal judge to serve on the Plaintiffs' Executive Committee in the multidistrict litigation known as In re Propecia (Finasteride) Product Liability Litigation (MDL 2331).*
Multiple cases involving Propecia, a hair loss prevention drug alleged to cause serious sexual dysfunctional side effects, were consolidated in April under U.S. District Judge John Gleeson in the Eastern District of New York.
Miracle, as a member of the newly formed executive committee, will undertake the management of the national Propecia litigation.
"It is an honor to be selected to participate in such an important national role for the Propecia litigation," Miracle said. "An experienced group of attorneys were appointed to spearhead what has become a critical matter of consumer safety for men around the country. I'm looking forward to working with them and helping bring these cases to a successful resolution for our clients."
Propecia, and its parent drug Proscar, both made by Merck, are the trademarked versions of finasteride, a synthetic antiandrogen that limits the production of enzymes believed to be partially responsible for male pattern baldness and an enlarged prostate.
Both drugs allegedly cause sexual side effects such as decreased arousal, erectile dysfunction, severe depression and other serious side effects. Many men who took Propecia were led to believe those side effects would stop once they stopped taking the drug, according to a George Washington University study (http://gwtoday.gwu.edu/people/adrugsunintendedconsequences). However, this same study, published in the Journal of Sexual Medicine, found that those sexual side effects could be permanent in at least 15 percent of men who have taken Propecial or Proscar even after discontinuing use of the drug.
"Many of the men who took these drugs allege they were unaware of the seriousness of the side effects because they were led to believe that any symptoms would cease once they discontinued taking Propecia," Miracle said. "According to the study done by George Washington University, this is not necessarily the case for all users."
As a result, the Food & Drug Administration issued a warning in April 2012 that the product label of Propecial and Proscar has been revised to include new, safety warning information regarding the decreased libido side effects.
Miracle has also worked extensively in litigations involving other defective medical devices and dangerous drugs, including Vioxx, Bextra, Ortho Evra, Ephedra and Phenylpropanolamine, Oxycontin and others.
About Simmons Browder Gianaris Angelides & Barnerd LLC:
The Simmons Firm is a leading law firm in pharmaceutical litigation. The Simmons Firm has experience in litigating complex medical matters and has taken a leadership role in standing up for individuals who have been injured by dangerous or defective pharmaceutical drugs. The firm has represented thousands of pharmaceutical clients and recovered more than $230 million in verdicts and settlements in cases involving Oxycontin, Vioxx and more. Learn more at http://www.simmonspharmalaw.com.
*The Propecia MDL is housed in the Eastern Disitrict of New York (Brooklyn, NY) - MDL case number is 1:12-md-2331.
###