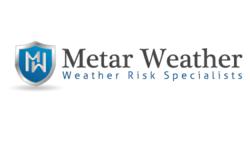 Short Hills, NJ (PRWEB) July 02, 2012
Metar Weather, through its innovative insurance products, helps participants in the snow removal industry reduce their revenue or expense exposure due to extreme winter weather volatility. Until now, weather risk protection solutions for the snow removal industry have been virtually non-existent, or at best ineffective.
"We believe that WeatherWorks offers us the most localized, accurate and complete snowfall data available. Their data will help us create superior winter weather protection products for our clients," says Metar CEO Richard Nemet.
"The snowfall data options that are currently available, particularly to the retail market, create basis risk that can make protection products less effective and possibly more costly," said Mr. Nemet. "Buyers of weather risk protection ultimately want to know that the product they are purchasing truly matches their weather exposure. Without the most accurate local snowfall data to structure, price and settle the protection, the effectiveness and level of confidence in the product suffers."
Frank Lombardo, President of WeatherWorks says, "We are very excited to be the exclusive provider of local snowfall data to Metar Weather. The partnership further validates the quality of our data for use in the pricing and the settlement of weather protection."
For more information on Metar Weather's snow removal protection, visit http://www.PlowFlex.com
For corporate information visit http://www.metarweather.com
Founded in 2011, Metar Weather helps clients reduce risks to earnings, expenses or revenue resulting from a broad array of measurable meteorological phenomena, including temperature, precipitation, humidity and wind. Metar creates highly customizable weather protection products for a variety of weather dependent industries including the snow removal industry, ski resorts and golf courses. Their proprietary structures and strong industry partnerships have helped distinguish them as one of the premier retail weather protection firms in the U.S.
WeatherWorks was founded in 1986 and has become one of the nation's leaders in providing customized and innovative meteorological services and products to the snow and ice industry. Meteorological expertise is also provided to other private and public entities, including the legal and insurance industry, professional sport venues, engineering firms, corporate businesses and media. By clearly understanding their client's needs, WeatherWorks utilizes the scientific principles of Meteorology to provide client specific weather data, forecasts and storm alerts.