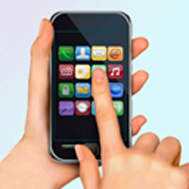 Nurse Alert Offers The Ultimate Protection in Personal Emergency Services 24-Hour care from your cell phone.
Bradenton, Florida (PRWEB) July 09, 2012
Nurse Alert now provides medical care wherever seniors happen to be traveling within the United States! A cell phone can be linked to the Nurse Alert Medical Triage Call Center for added protection while traveling away from the home.
Nurse Alert senior medical alert system also provides a user with an emergency response calling method that can be activated in the case of a catastrophic event such as heart attacks, strokes, etc. It has been documented that many medical emergencies display early warning signs that if detected can be avoided entirely. Having unlimited 24 hour access to Board Certified Nurses encourages dialog between patient and nurse over healthcare issues and needs. It is during these conversations that warning signs are assessed or discovered and appropriate preventative measures are implemented. These measures not only save lives they also save millions of dollars in avoidable healthcare expenses.
About Nurse Alert: Advancing technology to the senior care sector, Nurse Alert gives seniors medical help at the touch of a button. Based in Bradenton FL, Nurse Alert connects to a Nurse Triage call center enabling medical advice 24 hours a day 7 days a week. http://www.nurse-alert.com or call 888-861-5757.