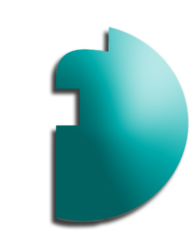 It is interesting to see such an influx, not just with regards to the briefs we are receiving from firms but the amount of candidates that are contacting us directly
(PRWEB) July 01, 2012
Intellectual property recruitment and management consultancy, Fellows and Associates, specialise in recruiting all IP professionals within the sector, including Patent Attorneys, IP Lawyers and Trade Mark Attorneys. However, it has not gone without noting that in recent months the work available for the latter has increased considerably.
Pete Fellows, managing director at the firm, has highlighted this increase by saying, "It is interesting to see such an influx in this particular segment of the market, not just with regards to the briefs that we are receiving from firms but the amount of Trade Mark candidates, both qualified and part qualified, that are contacting us directly." He added, "I have not seen this amount of activity in Trade Marks for at least 18 months or so."
At present, Fellows and Associates are currently recruiting for five positions at a variety of levels ranging from newly qualified up to Partner. This increased demand in Trade Mark Attorney positions has seen Fellows' rely on their expertise in utilising advertising to cast their net out to suitable candidates. While print advertising remains an effective tool, the always technically savvy firm have set about using their own website and social networking sites to extend their fingers internationally. The expansion in their search allows their clients to select the brightest and best from a larger pool of candidates.
With a campaign for highly regarded firm Novagraaf already underway and others gaining momentum, Fellows and Associates are positive that this flurry of activity will end prosperously for both the firm and the candidates and clients they are representing.
About Fellows and Associates
Fellows and Associates recruit Patent Attorneys, Trade Mark Attorneys, IP Lawyers and other Intellectual Property professionals worldwide. The firm offers a diverse range of recruitment services including search, advertised selection and managed campaigns. Its newly launched consultancy division 'Fellows Business Consulting' offers targeted strategic advice to firms within the Intellectual Property sector worldwide. See fellowsandassociates.com for more or phone +44 207 903 5019.