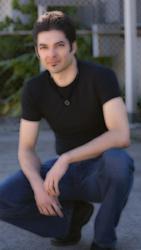 New Report Reveals Key to Attracting Women
San Mateo, CA (PRWEB) July 03, 2012
"It's the same concept as being a good conversationalist, except that it is applied to dating," Carlos Xuma says in his report on successfully attracting women. "The secret to being a good conversationalist is simple: Letting the other person talk."
In addition to letting the other person talk, to be a good conversationalist, there must be some acknowledgment of what is being said, Xuma says. "A few words here and there can let a woman know that the man is listening; that he is really hearing what she has to say."
People who are considered great conversationalists have perfected the art of being a good listener. The person talking feels that what they are saying matters and that they are truly being heard.
"Men need to take that same concept and philosophy and apply it to successfully attracting women," Xuma says. "What that means is that during every interaction with a woman, the man needs to be focusing on how she is responding to what he is saying."
That sounds so basic, Xuma says, but in reality, men spend the majority of their time analyzing their own actions and words and not even noticing how the woman is reacting to them.
"The key is for men to adjust, subtly or dramatically, when they are interacting with a woman until they fine-tune it enough to see that what they are doing is working and that they are building attraction in the conversation," Xuma says.
Successfully attracting women involves men focusing less on what they are doing and saying and more on what the woman is doing and saying, he says.
"If a guy can adjust his words and actions so that he sees the woman is laughing, open, and responsive, chances are good that she will be attracted to him," Xuma says in his report. "The ability to make a woman feel unique and attractive is often the key in seduction, too."
Men who aren't sure how to successfully attract women can start out by practicing their conversation skills by being a good listener, Xuma says in his report on successfully attracting women.
"This will teach them to listen and pay attention to how someone is responding to them," he says. "From there they can move to the art of seduction."
Carlos Xuma has appeared on ABC and CBS television and shared his expertise as a dating expert. He has also been featured in and authored numerous books and articles, including The Bad Boy Formula, Secrets of the Alpha Male and the Girlfriend Training program, has taught hundreds of men how to attract women. He has spent the last decade devoting his life to making men successful in the dating arena and is known for his website, http://www.datingdynamics.com. His expertise ranges from approaching women, to asking women out, to attracting women.
For more information, visit Carlos Xuma's website at http://www.attractwomen.com