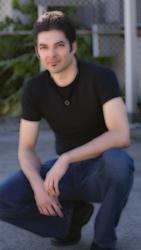 Dating Expert Reveals Secret Methods: How To Call Girls
San Mateo, CA (PRWEB) July 05, 2012
"The initial step in calling a girl begins with the first interaction a guy has with her," Carlos Xuma says.
If she doesn't like a guy enough to give him her number, there will be no phone call, he says.
"Guys must first work on how to approach a girl and spark her interest," Xuma says in his report on how to call girls. "Then, it really takes a bit of bravado and confidence to smoothly nab the number."
Here's what Xuma's report on how to call girls recommends:
"A guy should smoothly hand her his phone and tell her — not ask her — to put in her name and number," Xuma says. "Then the guy should immediately take back his phone and send her a goofy text. Something that conveys context."
For instance, if they are at a karaoke bar and someone just sang a U2 song, the man could text her something long those lines, such as "She moves in mysterious ways."
Then, the man needs to be sure to resurrect that reference and memory when he calls the woman for the first time.
Xuma's report on how to effectively call girls outlines detailed steps in making that very first call. It specifies how many times a guy should call, how often he should call, what day of the week he should call, and how to leave a message.
For instance, a guy should never call a girl between Friday night and Sunday night. He must convey the impression that he is too busy to be hanging out calling her or waiting for her to return his call.
In addition Xuma points out in his report on how to successfully call girls that a guy should leave one message once.
"In leaving that message, the guy shouldn't blather on about this and that, but should simply say something such as "This is Joe. We met at Liquid. Call me."
Nothing about how cute she was, how much fun they had the other night, or how he wants to hook up with her soon again in person, says Xuma.
"Skip all that. Short and to the point," Xuma says. "Seduction is not done over a phone line."
Carlos Xuma has appeared on ABC and CBS television and shared his expertise as a dating expert. He has been featured in and authored numerous books and articles, including The Bad Boy Formula, Secrets of the Alpha Male and the Girlfriend Training program, and has taught hundreds of men how to attract women. He has spent the last decade devoting his life to making men successful in the dating arena and is known for his advice http://www.carlosxuma.com. His expertise ranges from teaching men how to approach women, how to ask them out, and how to call girls.
For more information, visit Carlos Xuma's website at http://www.attractwomen.com