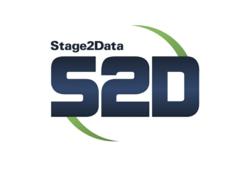 "A true relief" one Swiss parliament member said of the decision to use an Attix5 powered solution for data backup and recovery.
Oakville, Ontario (PRWEB) July 11, 2012
Stage2Data, the data backup and recovery experts and Master Distributor of Attix5 in North America is proud to announce that an Attix5 powered solution has been chosen by members of the Swiss National Council and the Council of the States as one of their data backup and recovery solutions of choice.
Members of the Swiss National Council and the Council of States are constantly on the move. As a result, their personal laptops have become essential working devices that they cannot do without. Parliamentary tasks, duties for parliamentary groups and many other engagements are constantly generating new data and documents. Losing the information stored on their laptops would have disastrous consequences.
The safeguarding of this information is of the utmost importance, which is why the Swiss parliament has opted to use a solution powered by Attix5, as their backup and recovery solution. The challenges posed by highly mobile laptops, irregular working hours and extreme security needs are all covered by the Attix5 powered solution.
With solutions aimed specifically at the desktop and laptop segment, and the use of AES encryption, the Attix5 powered solution allows parliamentary members to rest easy knowing their data is secure and that the entire backup process can be automated.
Company Stage2Data
Stage2Data is a privately held company founded by Jeff Collier and Jacques Swanepoel in 2008. The company is dedicated to working with Enterprise and SMB's to safeguard their data against disaster or loss using the Cloud, Private Cloud, Software, Appliances and Archiving. Stage2Data is the Master Distributor for Attix5 in North America and is a recognized leader in backup and recovery. Stage2Data is headquartered in Oakville, Ontario with offices in the USA. For additional information about the company, please visit http://www.stage2data.com.