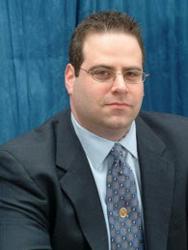 Breathalyzers are notoriously inaccurate. The data is quite clear and more judges have been striking breathalyzer evidence from trials.
Chicago, IL (PRWEB) July 06, 2012
Chicago Bear's legend Mike Ditka's son, Mark Ditka, may have a much easier time than expected in fighting his September DUI arrest (case number 11dt2274, Lake County Circuit Court). According to court documents, at Ditka's pre-trial hearing the judge agreed with his defense lawyers that Breathalyzer test results taken the night of his arrest may have been contaminated and ruled to throw the evidence out of the case. Orlando Criminal Defense attorney, David Katz, said, "The ruling isn't surprising, and is just one of many examples of breath analysis evidence being discredited."
The reason for rejecting the evidence, according to the Chicago Tribune on May 20, 2012, was because Ditka had been chewing citrus-flavored tobacco shortly before his arrest, according the video played in the courtroom. The chemicals in the chewing tobacco, like many other substances, can sometimes cause a breathalyzer to produce incorrect results, and even give a false positive reading for driving over the blood alcohol content limit.
"Breathalyzers are notoriously inaccurate," said Katz, who has been trained in the use of the Intoxilyzer 8000, a common breath analysis device. "These machines can give false readings for numerous reasons, but they're treated like a silver bullet in DUI cases. The data is quite clear and more judges have been striking breathalyzer evidence from trials."
"If you're being charged with a DUI and there is a breathalyzer reading, seek a lawyer immediately," Katz advised. "You may not have been over the legal limit at all, and your attorney might be able to get the results withheld. Prosecutors need to realize they need firmer evidence than just the machine."
About David Katz:
David S. Katz is a founding partner at Florida-based defense firm Katz & Phillips, PA. He has served as the Seminole County, Florida Intoxilyzer Specialist and currently trains attorney's around the country in DUI trial skills, including how to get Breath Test Evidence Suppressed. He has helped suppress breath test results in hundreds of cases. Katz and Phillips can be reached at 321-332-6864.