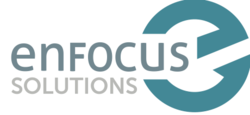 San Antonio, TX (PRWEB) July 02, 2012
Enfocus Solutions Inc. has launched a weekly webinar series showcasing the ingenuity and horsepower behind its new Enfocus Requirements Suite™ software.
In webinars held every Thursday, Enfocus Solutions Inc. CEO John Parker leads participants through the reasons many projects designed to improve business productivity end up being challenged. Among the culprits:

Projects are often too big and complex for everyone involved to have adequate understanding, input, and buy-in;
Many projects are iterative, leading to additional problems in meeting the needs of diverse stakeholders, working with teams in multiple locations, and improving how developers and business leaders communicate;
Projects are developed based on incomplete or ambiguous requirements. According to Parker, 60 percent to 80 percent of all project failures result from poor requirements;
Business involvement is often inadequate and business alignment is often questionable and elusive; and finally
Delivering value is not a priority for many businesses.
The webinar details how improved requirements are imperative to addressing these challenges, and how Enfocus Requirements Suite™ is imperative to defining, prioritizing, and managing those requirements.
Parker explains that Enfocus Requirements Suite™ provides business analysis and collaboration software with the brains of an experienced consultant. It is the only requirements management solution that combines software (RequirementPro™ and StakeholderPortal™) with research-based content (Requirements Excellence Framework™ and RequirementCoach™).
As such, Enfocus Requirements Suite™ provides both the tool to capture and manage critical information and the know-how and intelligence to use it effectively.
In each one-hour online presentation, Parker teaches participants how Enfocus Requirements Suite™ lets users:

Focus on stakeholder stories and user needs — instead of developers — for greater roject success.
Implement business analysis training, increasing staff skill sets and expertise.
Improve requirements development, requirements management, and requirements traceability.
Tailor approaches to specific projects.
Get projects off to a quick and successful start.
Capture, maintain, and reuse key knowledge for IT services, business processes, business rules, and stakeholder needs.
Promote business process improvement and innovation.
Webinars are held weekly. Participants are encouraged to sign up early at http://enfocussolutions.com/sign-up/ as availability is limited.
More information on Enfocus Requirements Suite, including pricing, company information, and requirements resources, can also be found at http://www.EnfocusSolutions.com.
About Enfocus Solutions Inc.
Enfocus Solutions Inc. helps businesses spur innovation, save time, and cut costs by capturing, managing, and leveraging the requirements of their people, processes, and technology. Its flagship product, Enfocus Requirements Suite™, a Web-based tool, automates business analyses and requirements management best practices to enable successful enterprise IT project delivery. The tool is the only application available that permits and encourages stakeholders to directly contribute and collaborate with IT project teams. Enfocus Solutions Inc. is a privately held company headquartered in San Antonio, Texas.
Contact:
Andrea Palten
Enfocus Solutions Inc.
303 641-5152
###