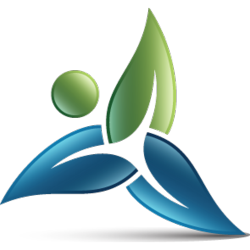 Helping my family care for my Grandmother, I was struck that there was a need for an easier way to coordinate her care.
Seattle, WA (PRWEB) July 02, 2012
CareTrio launched today to help simplify and coordinate family caregiving. CareTrio is a web-based solution for coordinating care for a loved one with family and friends. CareTrio is a private, secure social network for managing personal health history including conditions, medications, appointments and much more. It provides a flexible way to communicate with family and friends including automated updates via email, text and phone.
"As our parents and grandparents age, the so-called sandwich generation is getting squeezed with their healthcare needs. Helping my family care for my Grandmother, I was struck that there was a need for an easier way to coordinate her care," said Jack Nichols, co-founder and CTO of CareTrio, a Seattle-based company.
TJ Merrill, co-founder and CEO, was going through similar struggles trying to coordinate care for both his parents with his sister, between multiple cities and occasionally across three states. Merrill and Nichols came up with the CareTrio concept to help people in their same situation.
"It was crazy, trying to coordinate care and information between Montana and Washington, for both of my parents, who had different doctors and different conditions, as well as make sure my sister and I kept each other in the loop. What she knew I needed to know and vice versa," Merrill said. "Now when I find out something from the doctor, or try to make sure someone is there for an appointment, I can coordinate with family and friends easily and quickly. All the information is in a single, secure place that we can all get to."
CareTrio uses state-of-the-art security and encryption technology to safeguard information. "We are also clients of CareTrio, so we wanted to have a high level of security, but also make it easy to use," said Merrill.
CareTrio provides three levels of service ranging from Free to Premium, depending on a family's needs. It includes support for personal health records and history, medications, shared calendar, printed reports, and a communication solution that includes email, SMS texting, and automated voice for updates out to family and friends. More information about CareTrio can be found at http://www.CareTrio.com.