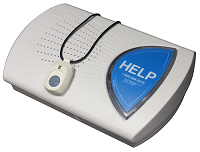 In a medical emergency, a split-second decision could mean life or death. This is why our response center attendants go through the EMD certification, so they have the knowledge, skills and training to handle any emergency situation.
Rancho Santa Margarita, CA (PRWEB) July 03, 2012
A leader in senior alert systems, Rescue Alert of California™ announces the advanced Emergency Medical Dispatcher (EMD) training offered to all emergency response call center attendants.
EMDs at the Rescue Alert of California™ response center have undergone the same rigorous training and orientation as 911 dispatchers—the training prepares them to handle most medical emergency situations and each of the company's EMDs has been specifically trained for the Rescue Alert of California™ medical alert monitoring system. During a medical emergency, the training of a Rescue Alert of California™ EMD allows the attendant the skills necessary to determine the severity of the accident, contact the appropriate medical emergency personnel with life-saving information, alert the closest neighbors, or notify relatives or family.
Rescue Alert of California™ offers, in addition to their "911-level" Emergency Medical Dispatchers, a USA based emergency response center and in-home and mobile medical alert systems for seniors. Monthly medical alert system subscriptions start around $.55 a day.
For further information about Rescue Alert of California™ or their medical alert systems and service, please visit their official website at http://www.rescuealertofca.com or call one of their representatives at 1-888-222-2304 (toll free).
Rescue Alert of California™ is the premiere medical alert system provider and has designed its products and services to respond with speed, accuracy, and dependability. They have specialized in elderly emergency medical alarm services for over 20 years. These extensive years of experience, engineering, and research have brought about the highest level of senior medical care.