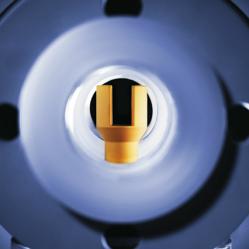 Ashland, VA (PRWEB) July 02, 2012
A new application report from Anton Paar called "On-line Concentration Measurement of Sulfuric Acid" is now available describing how density and sound velocity are used to determine the concentration of Sulfuric Acid and Oleum in various industrial processes. The report covers an overview of Sulfuric Acid production, typical installations, theory of measurement, along with a summary of benefits of measuring on-line.
The application report is relevant for a wide variety of industries, which include the production of: fertilizers, phosphoric acid, hydrofluoric acid, viscose, paint, glass, detergents, battery acid, and pickling baths in the steel industry – just to name a few. Anton Paar offers a wide range of process products for the measurement of Sulfuric Acid, which include Tantalum density cells and Gold plated sound velocity cells. The report covers which instrument would apply to each range of Sulfuric Acid or Oleum measurement, and explains the technology behind each measuring range.
For a copy of this free application report, please contact Anton Paar at 1-800-722-7556, or visit their website at http://www.anton-paar.com/process-solutions.us.