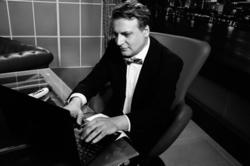 (PRWEB) July 07, 2012
Cell therapy may be effective against arthritis of fingers, says A.J. Farshchian MD from the Center for regenerative medicine.
A very common type of arthritis that we encounter here is Osteoarthritis of fingers. This is even becoming more common no thanks to advancements in technology. (use of computer keyboard or videogames or certain pocket organizers and cell phones) Repetitive motion is most likely the number one cause of osteoarthritis of fingers, common sign of osteoarthritis in the fingers is a knobby bony deformity at the smallest joint of the end of the fingers. This is called Heberden's node. The bony deformity is a result of the bone spurs or osteophytes from the osteoarthritis in that joint. This deformity limits the range of motion of the joint. Typically is not painful but sometimes patient may experience severe pain in the fingers.
The Center for Regenerative Medicine in Miami, Florida concentrates on helping arthritic and injured people to get back to a functional level of life and their activities using non-surgical techniques and Orthopedic medicine. The center's expertise is in treatment of conditions of spine, knees, shoulders and other cartilage damages. They have developed non-surgical and rehabilitation techniques focused on treatment and management of joint pain. Their team includes health professionals organized around a central theme. Their website is http://www.arthritisusa.net