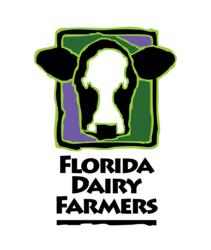 Orlando, FL (PRWEB) July 02, 2012
Floridians this Fourth of July will take advantage of the lower gas prices when they hit the highways for a midsummer holiday break with their families. More than a million travelers are expected to be on Florida's roads through the July 4 break.
Whether driving to a day destination in the Sunshine State or setting an overnight course, their packing list needs to include a well-planned "snackcase" for the hungry travelers. Nutrition experts encourage families to make sure their trip is fueled with wholesome snacks for the journey. Convenience stores and fast-food restaurants have improved over the years, but kid-favorite options like fresh fruit and low-fat flavored milk still can be difficult to find.
Here are some ideas to help you take along some healthful snacks.

Dried fruit: Pack raisins, dried cranberries, cherries and blueberries and mini-snack packs of dried plums. They are kid-favorites and will hold well over several days. A baggie filled with pretzels, dried fruit and whole-grain cereal also makes a nutrient-rich trail mix.
Plug-in coolers: Help everyone keep their cool on the long drive by packing a 12-volt portable cooler with foods you want to keep cold, such as low-fat yogurt, snack-sized cheeses, low-fat flavored milk and bottled water.
Flavored milk: Take flavored beverage mix-ins for the kids when you dine out. Many restaurants don't offer flavored milk, but most serve regular milk so you can add your own chocolate mix at the table. All milk – flavored or white – provides the same nine essential nutrients. If milk is not available, use a sugar-free lemonade stir-in with a glass of water. The American Academy of Pediatrics recommends water, low-fat and flavored milk and 100 percent juice as the only acceptable beverages for children.
Mini-meal moments: Anticipate the times when the kids are ready to eat but good dining options aren't readily available. A jar of peanut butter, whole-grain crackers, dried fruit and bottles of chocolate milk will refuel everyone in the family and keep you on track. You'll arrive at your destination on time – and well-nourished.
# # #
About Florida Dairy Farmers
Florida Dairy Farmers is Florida's milk promotion group, working to enhance the image of the dairy farming industry and increase milk and dairy product sales statewide via education and marketing. FDF is one of 18 member organizations of the United Dairy Industry Association and carries out the programs of Dairy Management Inc., the umbrella organization based in Chicago, Ill. For more information, call 407- 647-8899 or visit http://www.floridamilk.com.