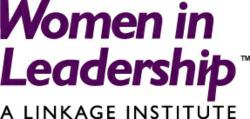 Burlington, MA (PRWEB) July 02, 2012
Linkage, a global leadership development company, recently announced its keynote faculty for the 2012 Women in Leadership Institute taking place November 7-9, in San Francisco. The Institute will feature:

Dr. Brené Brown, Author and Researcher on vulnerability
Dr. Sylvia Ann Hewlett, Author and Founder, Center for Talent Innovation
Sheila Johnson, Co-Founder and Former CEO, BET
Jamil Mahuad, Former President of Ecuador
Roger Nierenberg, Creator of The Music Paradigm
Tan Sri Datuk (Dr.) Rafiah Salim, Former Assistant Secretary General, United Nations
The Women in Leadership Institute equips women leaders with the competencies needed to drive results and create, sustain, and lead women leadership initiatives. Organizations utilize the Institute in several ways: to develop strategic business initiatives with their women leaders, to bring high-potential women leaders together, to reward and invest in their women leaders, to jump-start and develop internal women leadership initiatives, and to build internal women's leadership talent pipelines.
Participants of Linkage's 2012 Women in Leadership InstituteTM include high-potential, emerging women leaders from Fortune 1000 companies, non-profit and government agencies globally. Last year's Institute brought together 65 teams of women leaders from various organizations. These teams included both small and large teams, as well as intact teams, globally-dispersed teams, and teams of senior women leaders from various business units and functional groups.
The onsite experience at the Institute is a blended learning approach which includes a self-assessment, competency-based learning sessions, world-class keynote faculty, learning teams, and peer coaching, as well as a full year of continuous learning in Linkage's Year of Learning TM, an online environment for Institute alumnae to access which features a robust collection of resources.
Organizations interested in accelerating their women leaders can engage with the Institute in several ways, depending on their leadership, size, structure, needs, and resources. Premiere Partners commit to bringing teams of 20 or more leaders to focus on individual and team leadership initiatives. 2012 Premier Partners include First American Financial Corporation, McKesson, MITRE Corporation, Toyota Motor Services, and Toyota Financial Services. Other levels of partnership include Institute Partners who bring teams of 10 leaders or more, as well as
Custom-sized Teams which generally focus on leadership experiences for specific individuals who are emerging, high-potential leaders.
For more information, contact Linkage at 781-402-5555 or at info(at)linkageinc(dot)com.
Linkage works with leaders and leadership teams worldwide to build organizations that produce superior results. For over 25 years, Linkage has delivered on this promise by strategically aligning leadership, talent, and culture within organizations globally. Linkage does this by providing strategic consulting on leadership development and talent management topics and through their learning institutes, skill-building workshops, virtual learning capabilities, tailored assessment services, and executive coaching.
Linkage is headquartered in Burlington, Massachusetts with operations in Atlanta, Boston, New York, San Francisco, St. Louis and outside the U.S. in Athens, Bangalore, Brussels, Buenos Aires, Hamilton, Hong Kong, Istanbul, Johannesburg, Kuala Lumpur, Kuwait City, Mexico City, Rome, Seoul, Shanghai, Singapore, Sydney,