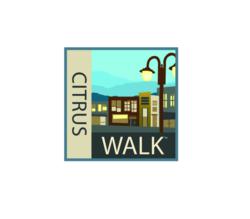 Covina, CA (PRWEB) July 02, 2012
Olson Homes - Citrus Walk in Covina was featured on the NBC news on June 26th. The story covered the nearly 10% increase in new home sales from April to May 2012 which was the largest increase in over two years.
NBC interviewed a new homeowner Conrad and Iza who said, "It's a good time to buy. Prices have been low and especially the interest rate has been great for the past year." Olson Home's President and Chief Operating Officer Scott Laurie was also interviewed saying, "There's growth and the market is showing further signs of strength. Has it completely healed? No, but we see stability and we see opportunities for future developments in our core market areas".
The featured story can be viewed at the following link:
http://www.citruswalk.com/olson-homes-featured-in-nbc-news-story-on-improving-housing-market
Citrus Walk is Olson Homes fifth new urban living residential development in the Covina area. The Citrus Walk community features 37 townhomes and 8,000 square feet of new retail space along downtown Covina's Citrus Avenue, with 12 flats over the new retail storefronts. The townhomes, each with approximately 1,610 square feet and three stories, have 2-3 bedrooms, 2 baths and 1-2 powder rooms, and 2-car garages.
The Citrus Walk sales center is located at 137 E. Italia Street, Covina, CA 91723. To learn more about Citrus Walk please visit CitrusWalk.com.
About The Olson Company
Established in 1988, The Olson Company and the Olson Homes brand are nationally recognized for creating unique in-town neighborhoods in urban communities throughout California. Headquartered in Seal Beach, California, The Olson Company has successfully partnered with governmental agencies and private landowners to create innovative housing solutions designed to fulfill the lifestyle needs of today's buyer. The company works diligently with community and neighborhood groups to build a high level of awareness and broad-range community consensus around its neighborhoods. The Olson Company was awarded the prestigious "Builder of the Year" award by Professional Builder Magazine and the National Association of Home Builders.