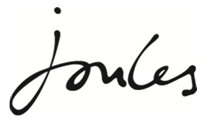 (PRWEB UK) 11 July 2012
Perfect for both town and country, this is a refined assembly of the highest quality clothing. Steeped in country and sporting heritage, this collection is all any man's wardrobe could want.
The whole range has been carefully carved into three key stories to see you from the early Autumn months to the cooler days of a deep Winter.
The first collection is synonymous with the British gent's lifestyle. Steeped in charm and character, this capsule gives a nod to grown-up preppy shapes and silhouettes. Autumn in England is all about enjoying the last few days of Summer with classic checked shirts, bright slim-fit chinos and soft slouchy knits. Soft blues, greens, reds and burnt orange give this small collection a sophisticated elegance.
As the cooler mornings creep in, the second story of the range is a statement collection fit for a king. Bright regal colours and iconic prints create a look set for a weekend at Balmoral. Inspired by a year of royal celebrations, get ready for the hunting, shooting and fishing season in style. Smart quirky tweeds, bright checks skirts, slim fit cords and jewel coloured hand- knits in plums, pinks and mustard yellows, will take the most British of men from the field to the fireside with a majestic touch.
For the more relaxed days of the Winter, the final capsule of the season takes a walk on the wild side. Set for days spent rambling with family and friends, you can be sure to stay cosy whilst retaining the quirky style that is so synonymous with the heritage of Joules. Moleskin trousers, wax jackets are teamed with fun accessories to add the colour of the countryside to your stroll.
The latest addition to the collection and to complete the gentleman's wardrobe, Tom and his team have designed a simply brilliant range of boxer shorts, aptly named "Crown Joules". Each design features an iconic country animal in bright contrast colours. From the brands hare logo, to a pheasant or gun dog, the country will never leave your side.
The entire Joules menswear collection speaks volumes for the movement of the brand. Classically British styles are given quirky, contemporary twists to create a range of high quality designs and details whilst keeping the brands country roots firmly stitched into every item.
The SS12 collection is currently available from Joules.com
Follow Joules on Facebook & Twitter