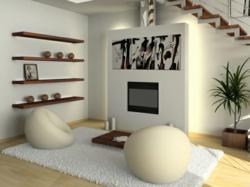 ...with highly competitive pricing and average sales over $300, joining the affiliate program will benefit your bottom line.
New York, NY (PRWEB) July 24, 2012
Founded in 2007 and over 50,000 customers, CanvasPaintings.com is the largest art gallery for exclusive original hand-painted wall art. The collections range from famous art reproductions, landscapes and cityscapes, to modern and our most popular abstract pieces – each hand-painted (oil on canvas) by one of the more than 50 talented artists employed by the company. By choosing a piece on CanvasPaintings.com, clients can view the various artworks using any of several search options (by size, color, style, or artist) and make choices at their own pace.
A growing industry for interior designers and home improvement fanatics, Canvas Paintings has launched an affiliate program for webmasters and interior decorators.
CanvasPaintings.com Affiliate Program:

Referral tracking lasts 30 days
Dedicated URL ID per affiliate
Average sale for the first half of 2012 is $323.00
Commission rates starting from 5% and up to 15%
Customized banner images for webmasters
24/7 affiliate support
For more details regarding our Affiliate Program and press related information, you may contact us at https://www.canvaspaintings.com/Contact-Us-a/158.htm
CanvasPaintings.com is offering its Affiliate Program for all webmasters and industry leaders in interior design.