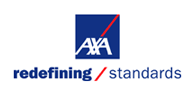 There is a wealth of opportunity available this year, due to events like the Olympics, and we're keen to support businesses and customers wherever possible.
(PRWEB UK) 2 July 2012
The first website of its kind in the UK, checkaprofessional.com allows those seeking professional services to know the businesses registered on the site are honest and dependable, as they can view the independent feedback and scores from previous and existing customers. Existing websites of this type have only been available for tradesmen.
AXA Business Insurance, who sponsors the site, is now encouraging small firms to join the community of highly-regarded professionals in order to reap the benefits and grow their business. Firms can join the service at http://www.checkaprofessional.com.
Managing Director, Direct & Partnerships, AXA Commercial Insurance, Darrell Sansom said: "We are sponsoring checkaprofessional.com as we believe it is an excellent resource for small businesses and customers alike. As it only allows vetted and reputable companies to join, the benefits for driving new business are clear. Customers know that the professional service, such as accountant, architect or solicitor, they are looking for is highly regarded, and it in turn becomes a recommendation engine for firms.
"It's a natural partnership for AXA as everyday we're working closely with reputable small and start-up businesses, helping them to put the correct cover in place and in turn grow their business. There is a wealth of opportunity available this year, due to events like the Olympics, and we're keen to support businesses and customers wherever possible."
Existing AXA business insurance customers can enjoy 20% off the joining fee* for checkaprofessional.com and checkaprofessional.com members can receive a 15% discount when buying at business.axainsurance.com before 31 December 2012.
*The standard checkaprofessional.com joining fee is £xx
About AXA Business Insurance
AXA is one of the largest general insurers in the UK and underwrites a broad range of products for individuals and businesses. AXA Business Insurance offers business insurance for sole traders, the self-employed and small businesses through its website axainsurance.com/business and is designed to make buying insurance fast, secure, convenient and easy-to-use. Small businesses can choose Public Liability, Employers' Liability and Professional Indemnity insurance and can tailor cover to their own requirements.
About AXA
AXA UK is a part of the AXA Group. The AXA Group is a worldwide leader in insurance and asset management serving 101 million clients. It is ranked the largest insurer in the world by net written premium and the top insurance brand globally.
In the UK AXA operates through a number of business units including: AXA Wealth; AXA Commercial Lines, AXA Personal Lines, AXA PPP healthcare, AXA Ireland and an independent distribution business Bluefin. AXA employs over 13,000 staff in the UK.
For full year 2011, IFRS revenues amounted to Euro 86.1 billion and IFRS underlying earnings to Euro 3.9 billion. AXA had Euro 1,079 billion in assets under management as of December 31, 2011.
The AXA Group is included in the main international SRI indexes, such as Dow Jones Sustainability Index (DJSI) and FTSE4GOOD.
About checkaprofessional.com
Checkaprofessional is run by the award-winning Checkatrade (checkatrade.com). Founded in 1998, Checkatrade has become a household name for finding reliable and trustworthy tradespeople. Its success is based on the creation of an impartial model of vetting, monitoring and customer feedback system on each participating tradesperson. The Checkatrade website receives over 250,000 unique visitors each month and lists over 6,000 companies.
As Checkatrade has grown it has become clear that the public wanted a similar model for professional services. Checkatrade has brought its years of experience and unwavering high standards to the business arena, as a free service to consumers and an unrivalled marketing strategy for professional companies.