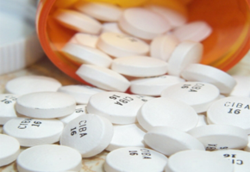 When everything seems like an uphill struggle, just think of the view from the top.
New York, New York (PRWEB) July 03, 2012
The growing number of individuals who have become addicted to prescription drugs is alarming. Recently, PrescriptionDrugAddiction.com launched their new site to offer updated and well-researched information on prescription drug abuse trends, treatment options and stories of recovery. Their new site also includes their existing 24-hour addiction helpline that has already saved countless lives, while giving helpful information on treatment centers.
According to the Center for Disease Control and Prevention, nearly 26,000 American die annually from prescription drug overdoses, which has become the leading cause of accidental death nationwide. PrescriptionDrugAddiction.com and its founder, Rod Colvin, are dedicated to providing a comprehensive resource of advice, inspiration and information to addicts and those who love them. Colvin is an expert source on the topic and has spoken on NBC Nightly News, MSNBC and countless other radio and television programs on the topic.
Prescriptiondrugaddiction.com offers new content that seeks to help those looking for information on prescription drug addiction and recovery. Its personal stories section gives inspiration to those seeking help or those who need guidance on how to stage an intervention or get prescription drug abuse help for a loved one. Loved ones can also utilize the message boards to connect with others in their position as well as those who have already begun the road to recovery.
According to the U.S. Department of Health and Human Services, nearly 17 million Americans aged 12 and up report having used prescription drugs in the past year. This statistic is alarming and inspired the inception of Prescriptiondrugaddiction.com. The website helps people determine if they have a drug problem and understand addiction.
Perhaps the most valuable part of this new website is its 24-hour hotline offers callers trained and professional addiction treatment counselors to help guide them on choosing a treatment method or helping loved ones stage an intervention. These counselors know how to deal with emergency situations and are dedicated to helping to change lives. Prescriptiondrugaddiction.com is dedicated to saving lives and changing the face of prescription drug content on the web.