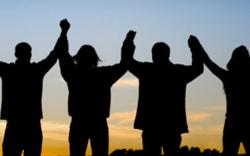 It's not the situation, it's your reaction to the situation.
New York, New York (PRWEB) July 03, 2012
DrugStrategies.org, an alcohol and drug addiction treatment website, helps give other addicts the best resources available to fight substance abuse. This June, it launched a new version of its website focused on providing alcohol and drug treatment information to users across the United States. With professional content, readers can find , addiction rehab programs or meetings in their area with the click of a button. The website's meeting database is updated often and anyone can provide information on meetings in their state.
With a 24 hour addiction helpline, those in need can contact their professional staff for instant information on recovery methods, help them find alcohol and drug treatment centers in their area or answer any other drug or alcohol-related question. The trained staff will work directly with the caller to provide the most helpful information for the caller's health. DrugStrategies.org is dedicated to changing the face of Addiction recovery information on the Internet!
For those looking for addiction recovery information, DrugStrategies.org gives readers well researched, updated and accurate information on specific substances. This is partly due to its new launch and the onset of new, well-researched content. Readers can learn about treatment options, holistic methods of healing as well as state-specific addiction information. Content is updated frequently and the website guarantees it is the most accurate and updated information available on the Web.
Ultimately, DrugStrategies.org decided to re-launch in order to provide better information and also offer a place for people to find help. One of its newest features is a search feature to find drug treatment centers by state. For those who already embarked on their detox and withdrawal journey, they can find local Alcoholics Anonymous or Narcotics Anonymous meetings in their area. Whatever the case, this addiction recovery website offers solutions to one of life's biggest problems – addiction.