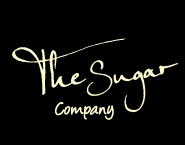 You'll never look at another cupcake the same after trying one of my praline goodies!
Arlington, VA (PRWEB) July 02, 2012
The Sugar Company was founded in 2011 by Dominique Jones, a New Orleans, LA native, who creatively expanded upon a traditional praline recipe. This southern based candy commands the attention of taste buds as it melts in the mouth creating an opulent taste of perfection. At "The Sugar Company", they pride themselves in housing the ultimate recipe made only with the finest ingredients, to create the famous masterpiece known as the praline.
Not familiar with what a praline is? Pralines are sweet pieces of a dream that sensually satisfies any sweet craving. Delightfully delicious, fulfilling every desire with a soft and smooth decadent caramelized sugar in every savory bite. They can be altered with different toppings like almonds, pecans, walnuts, coconut, or even chocolate.
The ultimate alteration came to Dominique after many years of making the candy when she experimented with adding the praline to a cupcake. What happened was pure magic, and she could not wait to share this new treat with everyone else.
Cupcakes come in red velvet, regular vanilla, and chocolate. The Sugar Company can also assist in any themed event or a special coloring need. Dominique's creativity extends past combining ingredients, to design as well. Her candies and cupcakes make amazing gifts for birthdays and holidays, and add an element of surprise to any party or celebration.
The options don't stop there. Dominique has recently extended her line to include personalized sugar cookies. These delicious morsels have made an appearance at a few banquets and numerous birthday parties. She also makes classics like chocolate chip and white chocolate macadamia nut.
This past year The Sugar Company has seen tremendous growth as more people discover the praline filled cupcakes. They have posted booths at different events, provided goodies for birthday parties, and even traveled to a trade show in Chicago, IL. There is no need to miss out on trying a cupcake or cookie if the DMV is not home- they can be shipped.
Praline filled cupcakes are the perfect parting treat for any wedding reception, graduation party, bachelorette party and beyond. Please visit their site for pricing and ordering information.