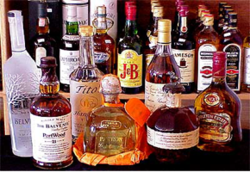 We are what we think.
New York, NY (PRWEB) July 03, 2012
When looking for addiction help for one's self, a friend or a family member, one must do plenty of research in order to find the best information available. Info-Drug-Rehab.com recently launched a new version of its website making it an even bigger and influential website then ever before.
It is a valuable source of updated and accurate information on drug and alcohol addiction to help make the right choices in terms of treatment. Unlike other sites, Info-Drug-Rehab.com is updated on a near daily basis with the latest information on drug rehab centers and alcohol treatment facilities.
Another valuable part of Info-Drug-Rehab.com is its 24-hour addiction helpline. Their professional and trained staff can provide helpful information on drug or alcohol-related questions, intervention help and information on where to find a treatment center. Find basic addiction information on specific substances to help understand the addiction process better.
For those seeking treatment help, Info-Drug-Rehab.com offers treatment type articles available to help determine which treatment works best for an individual or a loved one. The site also implemented a state by state search feature to find detox programs, rehabilitation facilities and drug treatment centers in all 50 United States with its new launch.
Info-Drug-Rehab.com provides some of the most up to date drug-related news in its News Section. The website's mission statement is to better educated those seeking specific and accurate drug rehab and alcohol recovery information on the website. Their drug rehab resources offers help on choosing a program, finding meetings in one's area as well as information for teens and drugs.
Another new part of its website is the forum where users have a place to talk about nicotine, drug or alcohol addiction. Users also discuss treatment choices, personal experiences as well as recovery options. This hands-on and interactive feature of the website allows users to connect with those who have already traveled the road to recovery.