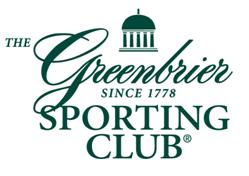 The Greenbrier Summit Soiree offers attendees a chance to take a close look at luxurious mountain homes.
White Sulphur Springs, WV (PRWEB) July 10, 2012
The Greenbrier Sporting Club is part of The Greenbrier resort, located in the foothills of the Allegheny Mountains. Bringing together all of the activities that make mountain life so unique, the Summit Soiree event invites guests to take part in hiking, mini golf, basketball and even falconry. In addition to these activities, attendees will have the opportunity to view and explore the finest lots and homes for sale in West Virginia at the finest resort in the world.
The event begins on Saturday, August 11, 2012 with a hike up Summit Trail. No other land for sale in West Virginia can give the kind of landscape vistas that guests experience while enjoying time on Greenbrier Mountain.
Horse rides will also be available to both experienced equestrians and first-timers alike. Guests will have a choice between a simple ride through The Summit neighborhood and a more complex trail ride, depending on comfort level and expertise.
This morning's outdoor activities segue into a Summit Village open house tour, giving guests the best glimpse into what The Greenbrier Sporting Club lifestyle is all about, 3,300 feet above America's Resort as they enjoy hors d'oeuvres and sample wines from high altitudes.
As the afternoon shifts into evening, the Soiree will kick into high gear, providing live music by The Dueling Fiddlers, beer and cocktail specials, mini golf (one of the more unique benefits of living in a premier golf course community), and s'mores over a fire pit. A buffet dinner at The Summit Lodge will also be available for those who make an advanced reservation.
The Greenbrier Summit Soiree offers a chance to sample the outdoor atmosphere, participate in exclusive activities, enjoy the hospitality, and take a close look at luxurious mountain homes, highlighting Summit Village residences 34, 44 and the most recently built homes on lots 19 and 48.
All interested parties should RSVP by Thursday, August 2 for all activities and room reservations. Please call (888) 906-3416 to speak with a Sporting Club Sales Executive. Ask about special room rates this weekend as well as special member-for-a-day access to The Snead golf course, Ananda Spa and exclusive restaurants. To find out more about Greenbrier Sporting Club, visit http://www.greenbrier.com/summit-soiree. (space is limited and rooms are not guaranteed; book soon.)
About The Greenbrier Sporting Club:
The Greenbrier Sporting Club, a private residential sporting community, is the pinnacle of luxury real estate in West Virginia, offering exclusive homesites from $300,000 and homes from $1 million within distinctive neighborhoods set across the 6,750-acre estate of The Greenbrier, an award-winning resort in the heart of the Allegheny Mountains. Greenbrier residential developments can boast completed amenities, including two lodges, outdoor pools, sports complexes, golf course community, equestrian center, private access to miles of trout stream and its own luxury spa. In addition to private amenities, Greenbrier Sporting Club members enjoy access to all The Greenbrier resort has to offer. To learn more about The Greenbrier Sporting Club, visit http://www.greenbriersportingclub.com