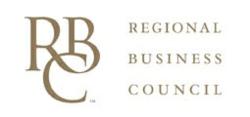 We believe that the RBC's Mentor Network offers an exceptional and mutually beneficial process for linking talented students with today's corporate leaders.
St. Louis, MO (PRWEB) July 02, 2012
The St. Louis Regional Business Council (RBC) is pleased to announce that its Mentor Network Program has a successful and growing presence abroad.
Thanks to the efforts of Martin Kardos, Managing Director for Central and Eastern Europe of St. Louis-based CSI Leasing, Inc., the fifth-year reception was recently hosted by Theodore Sedgwick, the US Ambassador in the Slovak Republic.
Kardos had forged a productive partnership with Natalia Poliakova from AmCham Slovakia to found the Mentor Network Program in Slovakia, based on the RBC's model in St. Louis. On May 19, 2012, there were 112 guests who attended the reception, including 54 students, 37 CEOs, six university representatives, and representatives from the US Embassy, Amcham, and CSI Leasing.
"The RBC's Mentor Network program taught me valuable business lessons and helped me make personal connections that put me on track to achieve my current position with CSI Leasing," states Mr. Kardos, who was a 2003 RBC mentee while attending University of Missouri-St. Louis. "The program had such an impact on my life that I launched it here to make sure aspiring professionals in my home country can benefit too."
Kardos adds that this year, the Mentor Network Program has expanded to Kosice, the second largest city in Slovakia, where the US Steel company has a large presence, and also to support the US Embassy effort to develop the Eastern part of Slovakia.
Ambassador Sedgwick remarks, "Leaders often attribute their success to their mentors, whether it was professors or managers who inspired them. The Embassy of the United States is pleased to support every year the Mentor Network Program, founded by entrepreneur Martin Kardos. I, personally, am very happy to serve as a mentor for talented students in this program and spend my time with them."
As in St. Louis, every student is matched with a CEO/mentor based upon the student's background, interests and Curriculum Vitae. Participating RBC mentors commit to having personal coaching meetings with their student mentee, which often results in an internship and subsequent employment. The goal is to expose capable students to senior executives who potentially transform a budding professional interest into a career.
"We believe that the RBC's Mentor Network offers an exceptional and mutually beneficial process for linking talented students with today's corporate leaders," states Kathy Osborn, Executive Director of the Regional Business Council. "We are absolutely delighted that the St. Louis program is being replicated abroad."
The RBC Mentor Network is part of the RBC's Higher Education Collaboration, a partnership with business and engineering schools at 14 of the St. Louis region's foremost colleges and universities to create and retain an effective workforce. Every year, the schools recommend six high-performing students to participate in the Mentor Network Program. These students are individually paired with a CEO or top Executive of an RBC company to receive practical, "real world" knowledge as well as prospects for employment upon graduation.
Kardos and Poliakova are currently in conversation with the Director of the Azeri American Chamber of Commerce about initiating a Mentor Network Program in Baku and other large cities in Azerbaijan.
About the Regional Business Council (RBC)
Founded in 2000, the RBC is a consortium of presidents and CEOs from 100 of the region's largest companies. The RBC is dedicated to enhancing the growth and quality of life in the St. Louis region. The RBC collectively represents 1.1 million total employees and $200 billion in 2010 revenues companywide; and 120,000 total employees in the St. Louis region with $60 billion in 2010 revenues in the St. Louis region. RBC member companies employ 10% of the regional workforce. The mission of the RBC is to act on high-impact business, civic and philanthropic initiatives for the betterment of the 16-county St. Louis region. http://www.stlrbc.org