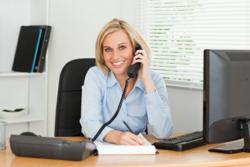 In addition to providing these additional services and increase bandwidth we were able to save the firm $7500.00 per month in recurring telecom and data services costs.
Sunnyvale, CA (PRWEB) July 17, 2012
A leading, nationwide credit card servicing firm based in the Bay Area recently turned to Hula Networks to help bring a state of the art Unified communications system to fruition.
The bay area firm was growing rapidly and could no longer add personnel in their East Bay headquarters. The Credit card services firm had 85 employees working out of their current HQ and wanted to hire an additional 25 employees but had no space for the employees. The firm had a choice to make. They could find a bigger headquarters and pay substantial penalties by exiting their existing lease early or they could add satellite offices in strategic cities in the bay area that would enable the firm to grow and hire potential employees closer to where these potential hires lived.
To open remote offices in the targeted North Bay and south locales and hire candidates that lived near those offices the firm would need a major upgrade to their communications systems. The Firm's first objective was to increase their communications feature set at the HQ and seamlessly tie in any new offices brought online so that the remote offices had access to the same and feature set and network performance as employees working out of
Headquarters.
The firm's previous communications solution was to utilize a hosted voice over IP service that was managed remotely by a 3rd party company. While basic PBX features were working well the firm wanted to add in features like call recording, Voicemail to e-mail, fax server services, and mobile communications services for sales people and company executives. The customer also wanted to be able to manage their own network and PBX so they could make instant modifications such as updating auto attendant marketing messages on the fly. Their current provider took 24 hours to respond to basic feature request changes.
Hula Networks proposed a SIP based unified communications platform from Barracuda Networks that provided the firm with reliable, feature rich communications between all three sites. We also provided High definition SIP phones from Polycom, the market leader in IP phones. We were also able to add additional security for the firm utilizing Barracuda's web filter technology and a complete disaster recovery solution utilizing Barracuda's back up Service that offers affordable local data backups with several options for offsite data replication.
The firms' secondary goal was to increase their internet bandwidth and decrease the recurring costs of both voice services and internet services. The firm had 2 Voice PRI's provisioned and serviced by the Hosted VOIP supplier for voice connectivity and a 6 megabit internet circuit provided by a second carrier for internet browsing.
Hula Networks provided a free audit of both the firm's voice plan and their internet plan for both cost and functionality. We found that for hosted voice services, internet bandwidth and PBX equipment leases the firm was spending close to $14,000.00 per month.
Hula Networks proposal included an MPLS solution from a nationwide carrier that could deliver voice and data across the same circuits while tying in the firms' headquarters and two satellite offices seamlessly. The MPLS network has allowed the firm to maintain their core services including PBX, File servers and ERP system at head quarters while delivering these same services to the satellite offices with no performance of feature degradation.
The net result was that Hula Networks and the carrier were able to provide a meshed MPLS network for all three sites providing voice and data services across the same platform. We were able to increase the firms' internet bandwidth from 6 MB per second to 100 MB. In addition to providing these additional services and increase bandwidth we were able to save the firm $7500.00 per month in recurring telecom and data services costs. The total
annual savings will be $90,000.00 per year.
Best of all for our customer was the fact that the carrier was able to subsidize 100% of the hardware that Hula Networks provided for the Unified communications platform, the Web Filter hardware and the Back up Servers. The total cost to the customer for all the new hardware was Zero dollars out of pocket.
For More Information
http://www.hulanetworks.com
1-866-HULANET
Hula Networks, Inc. helps customers increase profits, decrease expenses, and mitigate risk for the past 10 years. Hula works hard to increase it's client's productivity and revenues by addressing the gaps in their current communication infrastructure and company procedures.
Hula Networks takes great pride in introducing the right technology to their clients while factoring their specific environmental needs and budgetary restraints into the equation. Hula focuses on designing, installing and supporting the network infrastructure that is best for it's customers needs as opposed to what is best for our original equipment manufacturer partners.
Hula's goal is to deploy elegantly simple solutions that their customers can realistically maintain with their own in-house IT staff. Hula Networks has both the technical knowledge and resources to design, source, configure, implement, and support all of our clients IT needs.