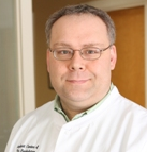 Pittsfield, MA (PRWEB) July 02, 2012
Michael J. Williams, D.M.D., has determined that many patients who require tooth replacement can increase the length of time that their replacement lasts by using dental implants. Tooth loss can occur for a number of reasons, including gum disease or even an accident. By using titanium implants Dr. Williams can create a durable replacement that can mimic the duties of the natural tooth and promote a healthy jaw.
Pittsfield patients that have lost teeth due to gum disease or some other reason are receiving the benefits of titanium dental implants at the office of Dr. Michael J. Williams. Implants are made up of three important pieces; the crown, the abutment and the titanium implant. The titanium implant is surgically implanted into the jawbone where it will begin to fuse with the bone. The exposed top of the implant is fitted with the abutment, and then the crown, which looks like a natural tooth, is connected to the abutment.
Dr. Williams helps patients understand that dental implants can actually help to preserve the jaw bone. When a tooth is extracted or lost due to gum disease or other issues, the bone can begin to erode and weaken. When this occurs, bone grafting may be necessary in order to successfully place an implant. Once the implant is in place, it helps to maintain a healthy jaw by providing stability. If implants are placed directly after the tooth is removed, the jaw doesn't have time to weaken and the implant will help to keep it stable.
At Dr. Williams' office, a patient can have a single implant to replace a single tooth or multiple implants to replace a number of missing teeth. Dental implants look and feel like natural teeth. As the titanium fuses with the bone it acts like the root of a natural tooth, and is quite stable. In addition, most patients find that implants never need to be replaced. Click Here to visit Dr. Williams' website to learn more about dental implants.
Dr. Michael J. Williams leads a periodontal practice offering patients personalized dental care for Pittsfield, Massachusetts. Dr. Williams is a graduate of the University Of Connecticut School Of Dental Medicine, the top dental school in the nation. He received his certification as a specialist in Periodontology from the University of Connecticut. Continuing his education, he became a board certified Diplomate of the American Board of Periodontology and is the only practicing periodontist in Berkshire County with Diplomate status. Dr. Williams is part of one percent of dental professionals providing the most recent FDA cleared laser procedure for gum disease and periodontal treatment. To learn more about Dr. Williams and their dental services or dental implant costs visit their website at http://www.pittsfieldlanap.com and call (413) 442-7855.