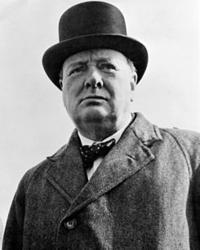 If it were up to me, I would make the necktie a mandatory wardrobe staple for the American man.
San Francisco, CA (PRWEB) July 03, 2012
Tie-a-Tie.net, a prominent online fashion resource focusing on everything necktie, today published a series of articles focusing on the 10 most famous necktie and bow tie wearers of the past century. Each piece will focus on a specific individual who is well known for having been an advocate for neckwear at one point or another in their career.
"A lot of men today simply don't know what stance they take when it comes to neckwear," says Tie-a-Tie.net founder Hendrik Pohl. "This is especially true of younger generations. We wanted to publish a series that would make it quite clear that wearing ties and dressing in a fashionable manner go hand in hand, and that they don't have to be difficult to incorporate into one's ensembles. These are some of the most famous tie wearers out there, and they more than warrant their spots in the series."
The series consists of 10 individuals, some of whom happen to be fictional characters that have reached immense popularity over the years. Pee-Wee Herman, for example, makes the list for his penchant for wearing a small red bow tie, with James Bond's elegant presentation also cementing him a spot on the list. Other famous neckwear advocates to be featured include Winston Churchill and Cary Grant.
"Some of the most famous tie wearers in history aren't actually the actors themselves, but the characters they play," says Pohl." Look at the Blues Brothers, for example; they made skinny ties famous again, even though it's safe to say that neither Belushi or Aykroyd would dress like this when not in character. I wanted to have a lot of fun with this series, which is why I didn't focus solely on public figures."
Each article in the series focuses on two hallmark characteristics of the person's approach to style and neckwear. The pieces also feature a paragraph entitled "Takeaways for the Modern Man," explaining how today's fashion-forward man can learn from the highlighted individual's sense of style.
"These pieces are all about fun, but they're also about education," says Pohl. "In a world where so many men view wearing neckties as being nerve-wracking, it's important for me to demystify things and prove that some of the most famous people in the world would look nothing like they do without ties. The better I can educate my readers, the more successful I'll be at doing my job. After all, if it were up to me, I would make the necktie a mandatory wardrobe staple for the American man."