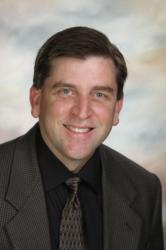 Jacksonville, FL (PRWEB) July 03, 2012
First Coast Periodontics P.A. promotes periodontal health by offering a gum graft procedure to patients suffering from gum recession often caused by periodontal disease. Millions of Americans suffer from gum disease each year and there are many serious health issues that may result. Dr. Walter L. Wood helps patients who are experiencing gum recession, or those who feel that their teeth appear to be too large, by performing one of three gum graft procedures.
There are three different types of grafts used by Dr. Wood to improve gum recession due to periodontal disease. The connective-tissue graft is the most common gum graft procedure. In this procedure Dr. Wood removes tissue from under a flap of skin that he cuts in the roof of the mouth, and stitches it to the gum tissue around an exposed root. The Free Gingival Graft takes tissue directly from the roof of the mouth rather than from under a flap, and attaches it to the gum area under treatment. Pedicle grafts use gum tissue near the tooth that needs repair for the gum graft procedure.
Because Dr. Wood understands that each patient is different and has different needs, he determines the type of gum grafting procedure necessary on an individual basis. After the graft has been completed, patients must follow proper procedures in order to receive the greatest benefit from the gum grafting. Soft foods must be eaten for a period of time, and the treated area cannot be flossed or brushed until it heals. Pain levels will vary from patient to patient.
Over time, the grafted tissue heals around the exposed roots and the gum line will be higher than prior to the treatment. This protects the teeth from bacteria and can help to prevent tooth loss. If you have questions about periodontal disease or the gum grafting procedure, please visit Dr. Wood's office at (904) 416-1436 for more information.
First Coast Periodontics, P.A. is a periodontal practice offering patients personalized dental care for Jacksonville, Florida for over 22 years. Dr. Walter Wood received his undergraduate degree from Florida State University; graduated from Dental School at the University of Florida; and received his certificate in Periodontics from the University of North Carolina at Chapel Hill. Dr. Wood is part of one percent of dental professionals providing the most recent FDA cleared laser procedure for gum disease and periodontal treatment. First Coast Periodontics is a practice limited to periodontics, including dental implants. To learn more about First Coast Periodontics and their dental services or dental implant cost visit their website at http://www.jacksonville-periodontist.com and call (904) 416-1436.