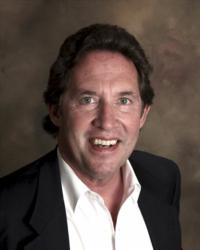 Chapter 13 bankruptcy is a tool which helps people reorganize their debt. This Chapter is most useful in stopping foreclosures, and stopping penalties and interest on taxes.
San Diego, CA (PRWEB) July 24, 2012
San Diego Bankruptcy lawyer, Craig Trenton has been helping individuals who require assistance in starting over in other words getting a "fresh start" on their debt with over 25 years experience and nearly 10,000 filed bankruptcies, using tools such as Chapter 13 bankruptcy to help homeowners in trouble avoid or stop foreclosure. Mr. Trenton has launched a new site called http://www.CaliforniaChapter13.com to make it easy for people to find out if a bankruptcy might help them out of a tough financial situation.
Bankruptcy law helps individuals who are no longer able to pay their creditors get a new start by liquidating assets to pay their debt or by making a repayment plan with the 3 most common bankruptcy codes; Chapter 7, Chapter 11 and Chapter 13. People can use one of these options as a tool to get back on their feet instead of struggling the rest of their lives, continuing to be overwhelmed from the weight of insurmountable debt.
Bankruptcy is different for each case filed; one should consult with a professional bankruptcy lawyer like Craig Trenton to assess your financial situation. "Many people just need an adjustment to overcome a serious life change such as an illness, or loss of employment and Chapter 7 or Chapter 13 is often the life shift they need to get back on their feet," says Craig Trenton. "Chapter 7 can wipe out debt and people can often do this without losing any of their assets. Chapter 13 bankruptcy is a tool which helps people reorganize their debt. This Chapter is most useful in stopping foreclosures, and stopping penalties and interest on taxes. A Chapter 13 bankruptcy reorganization requires monthly payments to be made. It is often critical to make these payments as low as possible so as to avoid future problems," added Mr. Trenton. "Chapter 11 is reorganization of businesses, and in some cases, individuals. The choice of Chapters under the Bankruptcy Code depends a great deal on the particular circumstances which people face on a case-by-case basis," San Diego bankruptcy attorney Trenton continued. With the large number of cases Mr. Trenton has filed he has a great deal of experience in making the determination of which Chapter can best fit the needs of the circumstances at hand. If you or someone you know has been struggling or overwhelmed with debt, San Diego bankruptcy lawyer, Craig Trenton offers a free consultation for people seeking bankruptcy in California.
Residents of the Golden State seeking a bankruptcy lawyer may find San Diego bankruptcy attorney Craig Trenton a viable advocate to help get a handle on overwhelming financial matters. Many inhabitants of California have experienced financial difficulties as a result of unexpected circumstances. Most creditors will not wait for a person's financial situation to improve as their bills accumulate, in many of these cases, bankruptcy may be a viable option. Bankruptcy permits individuals and businesses to legally reduce, restructure or completely wipe out their debts, provided they meet stringent and specific requirements.
Is bankruptcy in California the right option?
There has been over 200,000 bankruptcies filed in California alone in the last year. With so many homeowners in California underwater and with uncontainable debt, Chapter 13 has been a way to save their home and restructure their debt, since Chapter 13 can often stop foreclosure. Under Chapter 13 homeowners are allowed to keep their property, but they must repay all or a portion of their debts over a set time period. Chapter 7 allows individuals to eliminate much of their debt by liquidating non-exempt property to repay creditors. The bankruptcy laws vary for businesses, but Craig Trenton's law office walks an individual completely through the California bankruptcy proceedings.
About Craig Trenton:
Craig Trenton has been in solo practice for over twenty years, over the years he has opened 4 other offices throughout the West including Texas, Oklahoma, Utah, and Arizona which specialized solely in Bankruptcy matters. Craig Trenton is a native San Diegan. He grew up in the beach areas of San Diego and graduated from University of California San Diego and attended California Western School of Law. Craig's first bankruptcy work developed in 1987 when he went to work for a firm representing many business clients. They were seeking an attorney with a background in real estate and taxes. He immediately became well versed in Chapter 11 reorganizations for businesses. He also began filing Chapter 13 reorganizations for individuals and Chapter 7 liquidations for both individuals and businesses. He has vast experience in all facets of the Bankruptcy Law maze and enjoys meeting with people personally to exclude and assess their situation and determining the remedies available to them. He has been a lecturer to other attorneys for continued legal education on Bankruptcy and Tax and has also been awarded Outstanding Pro Bono Lawyer. His firms have filed nearly 10,000 cases yet, Mr. Trenton takes a "hands on" personal and creative approach to each case.