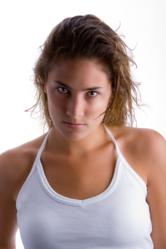 Modelling for teenagers is a great way to earn some extra pocket money
London, UK, 1 July 2012 (PRWEB UK) 1 July 2012
Offering a much needed service for teen models everywhere, UKMA are top notch with their teenage modelling tips and tricks.
As another brand new section is open for business on the UK's biggest online model agency directory's website, the team at UKMA explain that 'how to become a teen model' is the question that he gets emailed more than any other.
'Modelling for teenagers is a great way to earn some extra pocket money,' explains Jim Dawson, Chief Press Officer for UK Model Agencies.' For younger teens, modelling should be considered a hobby rather than a profession. This is the main point to get across because there is never a guarantee of any work, no matter how gorgeous you are and how good at posing you become in front of the camera.' He goes on to explain that schoolwork must come first and younger teen models need to realise this before they even begin to do their ground work.
'Teen models also need to realise this is not something they can do by themselves,' he says, ' by law, a parent, guardian or chaperone is required to accompany any underage model to all modelling jobs. The laws state that while the model is still in full time education, they can't go it alone until they have finished their exams and officially left.'
http://www.ukmodelagencies.co.uk now have a brand new section dedicated to explaining the laws surrounding modelling, as well lots of relevant information for a teenager to read up on before deciding if modelling is right for them.
'We offer honesty here at all times,' says Stevie Lake, marketing manager for UKMA.'At UK Model Agencies, if we don't think a model is suitable in temperament, we say so because it can be a very cruel world for the young, shy and inexperienced. If, however, they do have potential, then we refer them straight away to our partners, La Mode London, who are expert commercial photographers in the very heart of modelling London and are even more expert in all things teenage modelling than we are. Between the two companies we have all bases covered.'
With the website going from strength to strength, reporting more unique visitors than ever before, the team at UK Model Agencies have noticed the most searched for term is the phrase 'teen modelling' and they thought it was about time they dedicated a whole section to offer advisement and aid, tips and tricks for teenagers to help them get into the modelling industry.
'We have a great team here at UKMA with specialists in all departments, says Stevie.' We scour newspapers and online articles and report the latest fashion trends, what's in vogue and what's not hot at the moment. We can also boast that we have an ever growing list of model agents, making us the UK's biggest online directory of model agencies - more than any other website. If a model has a portfolio to show, we will show it and with nearly 30,000 visits just last month, they are sure to have a major audience and gain some modelling work.'
Visit for all the latest up-to-date modelling information, casting calls and modelling jobs as they come up, as well as reading up on all things to do with teenage modelling.