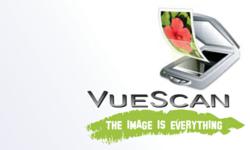 "We've made the Basic Edition of VueScan completely free, and its 'Guide me' mode makes no-frills scanning easy."
Phoenix, AZ (PRWEB UK) 1 July 2012
VueScan today announces its next step in supporting customers worldwide by releasing the free Basic Edition of VueScan.
The Basic Edition of VueScan joins the long standing Standard and Professional Editions which have been available for more than 10 years.
Ed Hamrick, President of Hamrick Software, said "We reviewed our customer purchase patterns, and have found that we have two classes of users – those who only need no-frills scanning of pictures or documents and others who need the advanced productivity features of VueScan's Standard or Professional Editions. We've made the Basic Edition of VueScan completely free, and its 'Guide me' mode makes no-frills scanning easy."
The Basic Edition works in 'Guide Me' mode and customers needing additional scanning features can upgrade to the Standard or Professional Editions by simply buying a serial number that enables the features of these Editions.
"With the recent release of VueScan fully supporting Windows 8, and the availability of VueScan for the iPhone and iPad – now is the time for VueScan to increase its customer base. By making a free version available we are confident that we will increase our reach to many new users. We also expect many scanner vendors to bundle the Basic Edition with their scanners – at no cost to them." says Ed Hamrick.
VueScan 9.1.06 supports more than 1850 scanners, fully supports Windows 8, Mac OS X Mountain Lion and Linux and is available today.
VueScan offers a full range of advanced features; including options for scanning faded slides and prints and automatically adjusting images to optimum color balance that reduces the need to manually do it in Photoshop. It includes built-in IT8 color calibration of scanners, producing colors that look true to life, batch scanning and other advanced and powerful scanning and productivity features, including PDF output.
VueScan is available in three editions, Basic Edition (free), Standard Edition ($39.95 USD) and Professional Edition ($79.95 USD).
The Basic Edition operates in 'Guide me' mode. The Standard Edition adds many advanced options and the Professional Edition adds unlimited free upgrades, advanced IT8 color calibration and support for raw scan files. Multi-user licenses are available. The free Basic Edition can be downloaded from:
Based in Phoenix, AZ, Hamrick Software was founded in 1991. Its first product was VuePrint, an easy to use JPEG viewer for Windows that for many years was the recommended image viewer for AOL and had more than 100,000 users. In 1998, the company released VueScan, a program with over 50 advanced features for scanning with flatbed and film scanners. VueScan has been downloaded more than 10 million times, and there are now more than 300,000 VueScan users all over the world.
For more information, contact:
Hamrick Software
4025 E. Chandler Blvd., Suite 70-F16
Phoenix, AZ 85048
support (at) hamrick (dot) com