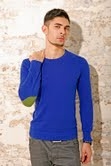 Exactly a week later I was scouted by a lovely arts director
London, UK (PRWEB UK) 2 July 2012
It's time to toast the success of a new face at La Mode London, the bustling commercial photography company in the heart of modelling London.
'When Christopher Valianti stepped through the doors at La Mode London in March 2012, he had no idea if he even had modelling potential, never mind that he would become the new face for a famous fragrance within the week,' says Helen Smith, director for La Mode London. 'We could see straight away he had superb model application and was perfectly at ease with our team here at La Mode. We all had a great day and are so proud of him. It's a fantastic achievement.' She goes on to explain, 'Natalie Portman is to be the face for the female Dior fragrance and they wanted a fresh new face to represent the male version.'
Christopher himself is absolutely delighted and said, 'it was a pleasure spending the day with all the team from La Mode and I would just like to say how amazing it was to realize, after I had been told by Angie, that I was capable of doing professional modelling. Exactly a week later I was scouted by a lovely arts director who recruited me for Dior Homme Force Fragrance.' He went on to thank La Mode for giving him the confidence to get into modelling.' I hope to see La Mode sometime soon because I really enjoyed myself that day and because the team were such lovely people, I would like to say a big thank you for a lovely day. I walked out of there with so much energy.'
http://www.lamodelondon.com have been at the forefront of the modelling industry for a number of years, providing honest and forthright advice on how to become a model.
'A model needs to think of themselves as self employed as soon as they start out on their modelling career, because that's what they basically are,' explains Helen. 'When starting a new business, one of the first things to do is to acquire a professional website; it's an essential but effective way to promote your product to a large number of potential clients in a very short space of time. In this case, the product is you and your modelling portfolio.'
Models go to La Mode not only for their superb model advice, but also for their commercially professional photographs. Their dedicated photo shoot days pamper and preen each model whilst giving them dedicated model advice to suit their individual look and style.
For Christopher it has all been worth it. He is just one of the successful clients to have had a photo shoot undertaken at La Mode. It seems the modelling portfolio is certainly the way forward for aspiring models to get their profile noticed.
Each portfolio website produced by La Mode professionally designed, each containing a homepage, a portfolio page and a contact page. Each site also has a domain name included in the package, which sometimes is an added hidden extra with some companies they say, but not with La Mode.
'We're honest about what we do from the start,' says Helen.' We offer email support that will assist a model with any technical issues that may arise, along with our partners, UK Model Agencies, we provide as much assistance, help and advisement for each and every model who takes up one of our portfolio packages.'
La Mode really are the specialists for advice within the modelling market and with a huge amount of models on the books, with a list that is growing daily. The portfolio website is obviously a real winner for models just starting out, as Christopher Valianti's success recently proves.
Visit http://www.lamodelondon.com for more information.