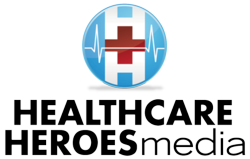 Healthcare Heroes Video Toolkits Can Help Medical Professionals Meet The Preventative Care Requirements Of The Affordable Care Act
SAN DIEGO, CALIFORNIA (PRWEB) July 02, 2012
The U.S. Supreme Court's decision upholding President Obama's health care law means new opportunities for helping patients get and stay healthy. Part of the Affordable Care Act requires insurers to provide preventative care services free of charge to their members. With the prospect of millions of new insured Americans receiving preventative care services, doctors and health systems are going to need help keeping up with the demand.
Through the use of our award-winning Video Education Toolkits, Healthcare Heroes Media is empowering, educating, and entertaining patients while saving valuable time for doctors, nurses, and health professionals.
The Healthcare Heroes Video Education Toolkits (available on DVD and the Internet) combine visual storytelling and pop culture entertainment (The Inspiration) with video health education information to increase patient engagement, free up valuable medical staff time, increase patient satisfaction and keep people healthy and out of the hospital.
"90 percent of healthcare is self-care. The Healthcare Heroes Toolkit shows people exactly what they need to do to get and stay healthy," said Matthew Glasser, Executive Producer at Healthcare Heroes Media. "By having patients show other patients what to do and offer words of encouragement, these video Toolkits inspire and educate."
These patient engagement Toolkits are available on any health topic or as a collection of the most important preventative health and wellness subjects. The content can be customized using the medical professionals and patients of your choice or you can simply purchase a license to existing video Toolkit.
"Doctors, nurses and medical professionals are already struggling to keep up with the current workload. The addition of millions of new insured patients will make it even more challenging for them to provide preventative care and health education. Our Toolkits can make a huge difference in the lives of both patient and caregiver as they are a self-help tool that is available 24-7," said Marc Prescott, Managing Partner at Healthcare Heroes Media.