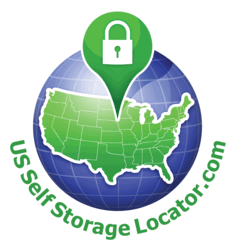 USSelfStorageLocator.com partners with StorageMart to bring reservations to all their locations in the United States and Canada.
North Miami Beach, FL (PRWEB) July 09, 2012
USSelfStorageLocator.com announced today that it has added StorageMart to its comprehensive list of self storage facilities nationwide. Customers will now be able to search and rent self storage units from StorageMart in all of their locations in the United States and Canada. This new partnership is indicative of USSelfStorageLocator.com's constant commitment to bringing the widest selection of self storage facilities to its customers.
"USSelfStorageLocator.com has an attractive site that is easy for consumers to use," said Tron Jordheim, CMO of StorageMart. "The site makes a good presentation. We wanted the additional exposure, especially for our self storage locations in Brooklyn, our storage facilities in Oakland and our Chicago self storage centers. We look forward to seeing the additional online rentals."
Customers will be able to use USSelfStorageLocator.com's easy to navigate and user-friendly site to obtain an up-to-date listing of available self storage units from StorageMart, as well as access available specials and discounts. Persons will also be able to compare prices before making a final decision to ensure they are getting the best deal.
Victor Dante, CEO and founder of USSelfStorageLocator.com stated, "We are pleased to add StorageMart to our already impressive list of self storage facilities. With the ever increasing popularity of online marketing, we're confident this new business relationship will help to expose StorageMart to an even wider audience."
About USSelfStorageLocator.com
USSelfStorageLocator.com is the single largest and fastest growing self storage search engine in the world. Consumers are able to locate, compare and reserve a self storage unit online or over the phone. USSelfStorageLocator.com features software integrations with all major property management systems, and the ability to pull data and push reservations in real time. They also offer a business model that gives the best ROI to facilities in the industry. USSelfStorageLocator.com's team is comprised of self storage and technology veterans, and is headquartered in beautiful and sunny North Miami Beach, Florida, (http://usselfstoragelocator.com). For more information you can contact them at 888-222-0225.
About StorageMart - StorageMart has over 135 properties in the United States and Canada. These self storage facilities offer state of the art technology, are clean and well-lit and in close proximity customers. There is also a 100% total satisfaction guarantee policy. With 24-hour access available at most locations, climate controlled storage options, and a wide variety of units StorageMart offers self storage to fit almost every need. StorageMart also sells moving and packing supplies for the convenience of its customers