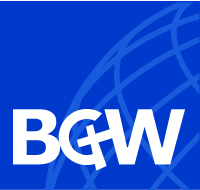 By partnering with BGW, FED will strengthen its support of all faith-based projects through the processes of design, funding, church growth and construction
Gladwin, MI (PRWEB) July 01, 2012
Building God's Way (BGW) announced today that it has formed an exclusive partnership with FED Design Builders to build churches and Christian schools throughout the state of Michigan. This partnership combines the statewide church construction experience, expertise and excellent reputation of FED Design Builders with the broad network of services offered to ministry-based organizations through the BGW program, including architecture, engineering, fundraising, finance, growth coaching, vision casting and more.
BGW partners with top church builders and school builders around the country that have both a heart for Christian ministry and a reputation and track record for constructing top quality buildings at affordable prices. Dan Cook, Founder of BGW, said "We are excited about this new partnership and the great things we can do together for churches and Christian schools throughout the state of Michigan."
Founded in 1980 and based in Gladwin, Michigan, FED Design/Builders specializes in design, planning and building quality projects and also coordinates with top architectural firms like BGW. FED has constructed a number of faith-based facilities throughout the state of Michigan and its projects demonstrate a dedication to quality craftsmanship.
DeVere Dennings, CEO and Founder of FED Design Builders, said "FED is excited to announce this new partnership and hopes to serve many churches and ministry-based organizations in Michigan through the BGW program and its wide array of services. By partnering with BGW, FED will strengthen its support of all faith-based projects through the processes of church design, funding, church growth and construction."
FED is well versed in a variety of project types, including churches, assisted living facilities, automotive dealerships, industrial crane buildings and versatile metal structures. For more information on FED and past or current projects, visit the company website at http://www.fedcorp.com or call (800) 737-3100.
About Building God's Way - With a design portfolio of nearly 500 churches and 120+ Christian schools and colleges nationwide, Building God's Way has become a recognized leader in ministry design and construction. BGW has also developed an unparalleled network of kingdom building services that extend beyond architecture and construction and includes growth coaching, vision casting, capital fundraising, financing, leadership development and more. The mission of Building God's Way is to build God's Kingdom by translating the God-given ministry vision of Christian organizations through high-quality, cost-effective buildings and by demonstrating the love of Christ on the job site through the BGW Ministry of Construction program.