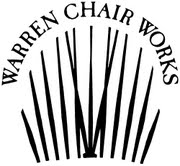 Best Hand Crafted Chair in the United States
(PRWEB) July 03, 2012
Creative Art Furniture, located in Plainville, MA is proud to announce that we are an authorized dealer for Warren Chair Works, The finest hand made chair company in the United States.
Located in the town of Warren, Rhode Island on the east side of Narragansett Bay, Warren Chair Works has been making handcrafted authentically reproduced Windsor Chairs since 1981. In addition to Windsor Chairs, they make several styles of dining and occasional tables, hutches, and sideboards. Their craftsmen make everything on site at this location. As their furniture has 18th Century American roots, any inclusion of imported materials or fabricated parts would not be appropriate.
Each of their hand-crafted Windsor chairs is made in much the same manner as the original Windsor chairs, and each is authentic in every detail of construction and in the materials used. Examples of the period serve as the basis for our entire Windsor chair line.
The construction of Warren Chair Works' reproductions is identical to the eighteenth century Windsor originals. Leg tenons are brought through the seats, glued and wedged in place, then trimmed flush. Spindles are also brought through the arm rail or bow, glued and wedged. A tight fit top and bottom is essential. This process, though time consuming and tedious, ensures a product that is both true to the original and of lasting value.
Although original Windsor chairs were always painted, Warren Chair Works offers its Windsor chairs in a variety of paints and stains. Painted Windsor chairs are generally "worn" to simulate age and wear, but are also available in solid colors. Both stained and painted Windsor chairs are sealed and hand-rubbed to a soft low-luster finish.
A Warren Chair Works brand logo on the seat bottom assures quality and authenticity in a Windsor chair that will last a lifetime.
If you plan on being in the area go and see them for a tour of the shop and an explanation of our 200 year old construction techniques. A call or e-mail beforehand would be appreciated.