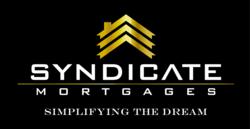 Toronto, Ontario (PRWEB) July 01, 2012
Last week, Finance minister Jim Flaherty finally broke the news he has been warning against. For the fourth time since 2008, Canada mortgage rules get yet another tightening. The new rules are supposedly expected to make Canadians more prudent regarding their household debt management. However, Syndicate MarketingSyndicate Mortgages, one of the country's mortgage brokerage firms, cites that the policy makers may be overlooking numerous consequences as well as the possibility of a better solution.
There are four major changes included in the new policy which will be effective from July 9. According to the new rules, the maximum amortization period is now reduced from 30 to 25 years. The maximum borrowable amount for refinancing is also cut down to 80 percent. The gross debt service ratio and maximum total debt service ratios will be constrained to 39 and 44 percent respectively. Lastly, government backed insured mortgages will now be limited to house less than $1million.
Clearly, the shortening of amortization periods will eventually lead to higher monthly payments and possibly higher interest rates. Flaherty hasn't kept any secret about the rules being an attempt to cool down the red hot housing market to deal with inflation in the market. However, the spokesperson for Syndicate Mortgages attempts to bring policy makers' attention to the major reason behind this inflation.
The spokesperson said, "The market inflation is due to investors from overseas which purchase and sell homes in Canada at unreasonable prices. Instead of depriving a huge number of families from the ability to buy or finance their home, the government should actually be tightening the rules on investors purchasing homes from overseas. We think that the government is harping on the same string since 2008 and it's high time to start looking at things from a different angle."
The spokesperson warned against a disastrous domino effect that can eventually topple the economy of the country. Instead of slowing the investors down, the new changes will actually take a percentage of buyers out of the market. According to an estimate, 5 to 6 percent of the buyers will be taken off the market which sums up to around 27,000 households.
While most young buyers won't able to buy a house, refinancing will also become a huge issue for people who lost their jobs during the last crash. Speaking of the biggest fear right now, the spokesperson said, "Also, homeowners won't be able to refinance to renovate and this will force them to obtain unsecure credit which will be from 10%-18% and hurt their credit."
As more buyers would be forced to lease their homes, the demand of purchases would eventually slump. One possible consequence is that there will be no new homes to build. Since housing industry is one of the major contributors in the economy and employment, the scenario will directly affect the employment rate. "This is the domino effect we are talking about. It will cause more job losses and the ratio of income to debt will remain high once more."
Another serious outcome that the spokesperson indicated is a negative impact on small businesses. Small businesses have a strong role in the stabilization and strengthening of the economy. In Canada, these small businesses are responsible for 40% of employment. It is not uncommon for such businesses to borrow against the equity of their homes. With the new rules restraining their ability to do so, they will be forced to borrow from lenders who charge a higher mortgage rate.
Conclusively, Syndicate Mortgages insists that the government should adopt a broader point of view on this matter. "Once again, we would like to propose a better solution which is focusing on rules for investors rather than making things difficult for buyers and owners," the spokesperson concluded.
About Syndicate Mortgages Inc.
Syndicate Mortgages Inc. is one of the leading Canadian mortgage brokerage firms. Founded in 2008 in Ontario, the company specializes in residential, commercial and construction financing across Canada. With years of experience and expertise in the mortgage industry, and access to an array of lending institutions across Canada, Syndicate is known for finding the best mortgage rates for their customers. Syndicate has ten branch locations across Canada.