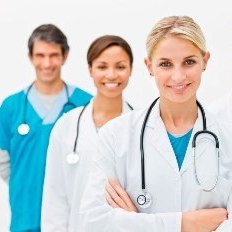 "Loyola is honored to be a part of this partnership, which enables us to help working nurses who are committed to treating our men and women in uniform," said Ann H. Cary, Ph.D., director of Loyola's School of Nursing
(PRWEB) July 02, 2012
The School of Nursing at Loyola University New Orleans was recently awarded two $10,000 scholarships designated for Doctor of Nursing Practice students currently working with the U.S. Armed Forces and the Office of Veterans Affairs. Awarded by the Jonas Veterans Healthcare Program, the scholarships will be funded through the 2014 academic year.
"The Jonas Center is excited to partner with Loyola in our effort to improve veterans' healthcare through nursing, and we look forward to welcoming your students as two of the more than 250 remarkable Jonas Scholars across all 50 states," said Darlene Curley, executive director of the Jonas Center for Nursing Excellence.
"Loyola is honored to be a part of this partnership, which enables us to help working nurses who are committed to treating our men and women in uniform and those veterans who have served our country. We are also pleased to be the sole recipient in Louisiana," said Ann H. Cary, Ph.D., director of Loyola's School of Nursing.
Katherine Froede of North Carolina, a student in the post-master's Executive Leadership program, and Lydia Arriaga of New Orleans, a student in the post-master's to DNP program, are the latest recipients. Funds are also provided for students to participate in leadership development and to execute an evidence-based project with active duty military, veterans and providers.
These are the second and third Jonas scholarships that Loyola has received in the last three months. In May, the School of Nursing announced the receipt of a national scholarship from the Jonas Center for Nursing Excellence, which will pay tuition for a deserving new student to attend the DNP program starting this year.
For more information, contact Loyola's Office of Public Affairs at 504-861-5888 or publaff(at)loyno(dot)edu.