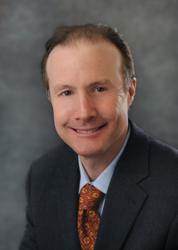 Rockville Centre, NY (PRWEB) July 01, 2012
Stephen T. Onesti, M.D., F.A.C.S., a nationally known neurosurgeon specializing in the spine, has been elected a member-at-large of the Nassau County Medical Society board of directors.
An attending neurosurgeon with Neurological Surgery, P.C., a leading neurosurgical private practice, Dr. Onesti was also recently appointed director of neurosurgery for South Nassau Communities Hospital, Oceanside, NY. He is a resident of Bronxville, NY.
The Nassau County Medical Society strives to preserve the doctor-patient relationship, to assure access to quality medical care for all, and to voice the ethical perspective of physicians in their provision of medical care. Elements of this mission are:

Advancement of the science, the art and the practice of medicine.
Elevation of the standards of medical education.
Maintenance and enhancement of the highest professional standards of physicians.
Assistance in the preservation of the public health.
Informing the public about the problems of medicine and health, to serve the best interests of the people of Nassau County, New York.
Dr. Onesti's term on the board began July 1 and continues for one year.
Dr. Onesti served as Professor and Chairman of the Department of Neurosurgery at Brooklyn's SUNY Downstate Health Sciences Center from 2003 to 2011. Specializing in surgery of the spine, Dr. Onesti has published more than 70 peer review journal articles, book chapters and abstracts on spinal surgery and related topics. He has done numerous presentations at national and regional medical meetings, and he co-edited a book on degenerative disc disease of the cervical spine.
Dr. Onesti is Immediate Past President of the New York State Neurosurgical Society and a past member of the board of directors of the American Association of Neurological Surgeons.
Dr. Onesti is a Fellow of the American College of Surgeons (F.A.C.S.). His professional memberships include the American Association for the Advancement of Science, American Association of Neurological Surgeons, and the New York State Neurosurgical Society. Among many honors, Dr. Onesti was selected as a New York Super Doctor in 2011; Castle Connolly Top Doctor: New York Metro Area in 2010; and a Best Doctor in America, 2009-2010.
About Neurological Surgery, P.C.
Neurological Surgery, P.C. is one of the New York City area's premier neurosurgical groups, offering patients the most advanced treatments of brain and spine disorders. These include minimally invasive procedures such as stereotactic radiosurgery (Gamma Knife®, CyberKnife® and Novalis Tx), aneurysm coiling, neuro-endoscopy, spinal stimulators, carotid stents, interventional pain management, microdiscectomy, kyphoplasty, and other types of minimally invasive spine surgery. The practice's physicians represent a range of surgical and nonsurgical specialties, combining compassionate care with highly specialized training. They are leaders in the region's medical community, with appointments as chiefs of neurosurgery in some of Long Island's best hospitals. NSPC offers 10 convenient locations in Nassau and Suffolk Counties, as well as in Queens and Manhattan. For more information, call 1-800-775-7784 or visit http://www.NSPC.com.