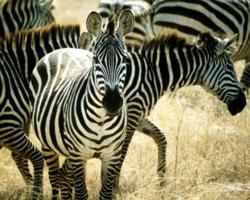 With a collection of small group tours and customizable private safaris, Global Basecamps is prepared to show travelers the epic beauty of Kenya
Encinitas, CA (PRWEB) July 03, 2012
Encinitas based sustainable travel company Global Basecamps introduced their reworked and revitalized Kenya catalogue on Friday. Naming their [Kenya Wildlife and Cultural Camping Adventure as their flagship tour to Kenya, Global Basecamps is celebrating this occasion with reduced pricing on this unforgettable tour through Africa's most colorful nation. Launching from Nairobi, the tour passes through the legendary Masai Mara Game Reserve, and continues through campsites in Maji Moto, Lake Naivasha, and Lake Nakuru before returning to Nairobi.
"We have been busy for the past few months updating our product offerings and services" commented Global Basecamps Co-Founder Michael D'Amico. "Building the right partnerships and finding the perfect lodges in Kenya has been a process for us, but it was worth the effort, as I think we have put together a really special collection of tours to this beautiful country." With a collection of small group tours and customizable private safaris, Global Basecamps is prepared to show travelers the epic beauty of Kenya. Tours through the Great Rift Valley, Amboseli and Tsavo, and treks up Mt. Kenya will bring travelers face to face with the Great Wildebeest migration, hundreds of exotic bird species and the peak of Point Lenana, among other natural wonders.
The featured Kenya Wildlife and Cultural Camping Adventure will give travelers the chance to track herds of zebra, giraffe, gazelle and topi as well as lion, cheetah, leopard, elephant and buffalo, on just the first day of game drives; such is the diversity and vastness of Masai Mara Game Reserve. Following will be a visit to the Maasai village of Maji Moto, meaning "hot water," whose name is derived from the active hot springs nearby. Here travelers will witness the daily life of the Maasai, which has remained relatively unchanged for hundreds of years. After, walking safaris along Lake Naivasha in Hells' Gate National Park will pass by the varied birdlife of the world famous lake, including hundreds of pink flamingoes, and active hippos.
These tours and safaris are guaranteed to show both first time and returning travelers to Kenya something they have never seen before. "A night eating and socializing with the Maasai is an exciting prospect," said D'Amico, "we can't wait to bring more attention to this fascinating and traditional culture. And a walking safari in Kenya is like no other trek in the world, it will amaze."
Along with the Wildlife and Cultural Camping Safari, Global Basecamps offers a variety of custom Kenya eco safaris that all support local community projects, as well as the local economy. Travel to Kenya will directly support the construction of rural schools, sponsor scholarships, and otherwise providing education to underprivileged children.
Global Basecamps is a specialty travel resource designed to simplify the process of researching and booking sustainable hotels, lodges and private tours worldwide. Allowing independent travelers to journey at their own pace and ensuring trip priorities are met while keeping maximum flexibility on the road, Global Basecamps truly makes exploration easy. Please visit http://www.globalbasecamps.com.
MEDIA CONTACT: Elias Garcia, Global Basecamps, (866) 577-2462x7, elias (at) globalbasecamps (dot) com
###