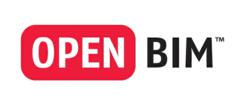 Columbia, Maryland (PRWEB) July 10, 2012
The promising technology of Building Information Modeling (BIM) will be the featured topic at two separate programs taking place on Friday, July 13, 2012 and Saturday, July 14, 2012 at the University of Southern California's (USC) School of Architecture in Los Angeles. BIM experts from Nemetschek Vectorworks, Inc. are among the featured speakers at both gatherings.
The July 13 event, Practical BIM: The Sixth Annual USC BIM Symposium, will feature a session on "Open BIM: Real Interoperability, Practical Collaboration," presented by Architect Product Specialists Jeffrey W. Ouellette, Assoc. AIA, and Jeff Server, Assoc. AIA, ASLA, LEED AP. Their session will provide insight into Open BIM, a universal approach to the collaborative design, realization and operation of buildings based on open standards and workflows.
Open BIM is an initiative of buildingSMART and several leading software vendors using the open buildingSMART Data Model. Its supporters include software vendors such as Nemetschek Vectorworks, AEC practices (designers, engineers and constructors), as well as building owners.
More information about the July 13 Practical BIM symposium, including specific time and location details for Ouellette and Server's presentation, will be available soon at http://www.uscarchitecture.com/bim.
Ouellette will continue the BIM discussion on Saturday, July 14, as he presents at BIM and Process Change: Tested Techniques and New Innovations, a USC School of Architecture Executive Education Summer Session.
Ouellette's session, which takes place from 4:15 to 5:00 p.m. PDT and is one of only a handful of sessions scheduled for the one-day event, is called, "Digital Connections: Better Designs, Better Buildings, and Better Practices with Better BIM Interoperability?" His presentation reviews the open standards technology available for BIM and how it is being applied today around the world by designers, project teams and owners to elicit the greatest value from the process of design, construction and management using modern digital technologies. Details about the July 14 program are available at http://www.uscarchitecture.com/sessions/bim-and-process-change.
To learn more about how Nemetschek Vectorworks is promoting Open BIM, please visit http://www.vectorworks.net/openbim.
About Jeffrey Ouellette
Jeffrey Ouellette is a BIM and AEC industry expert at Nemetschek Vectorworks. He is an associate member of the American Institute of Architects (AIA) and part of the AIA Technology in Architectural Practice (TAP) Knowledge Community Advisory Group, the buildingSMART alliance, and is the Nemetschek Vectorworks representative and Deputy Chair of the buildingSMART International Implementation Support Group (bSI-ISG). He presents on BIM topics at events around the world, and his articles on BIM and the architecture industry have been published in Architectural Products and Green Building Journal. Ouellette joined the Nemetschek Vectorworks team in 2006, bringing more than 20 years of experience in the architecture world to his role. He previously worked as an Intern Architect, CAD Specialist, Designer and Project Manager for architecture firms in Iowa, Minnesota and Texas.
About Jeff Server
Jeff Server has more than 18 years of experience in the multidisciplinary practice of architecture, landscape architecture and planning for various firms in California, New Mexico, Colorado and Oregon. In addition to his work in professional practice, Server has also worked as an educator in urban design and sustainability at different universities in Colorado and Oregon. In his current role as an AEC industry expert at Nemetschek Vectorworks, he helps to guide and test the development of products and tools sold and marketed by the company. He also pushes for opportunities that bridge the collaborative connections between architecture and landscape architecture. Server is a LEED® Accredited Professional, as well as an associate member of The American Institute of Architects (AIA), and a member of both the American Society of Landscape Architects (ASLA) and the American Planning Association (APA).
About Nemetschek Vectorworks, Inc.
Nemetschek Vectorworks, Inc. is a wholly owned subsidiary of the Nemetschek Group and has been developing software since 1985. The Vectorworks line of software products provides professional design solutions for more than 450,000 designers in the AEC, entertainment and landscape design industries. With a tradition of designing flexible, versatile, intuitive and affordable CAD and Building Information Modeling (BIM) solutions, Nemetschek Vectorworks continues to be a global leader in 3D design technologies. For more information, visit http://www.vectorworks.net.